Let's get this out of the way up front: Having "2016 election" in the headline above is probably the only reason anyone might read this story today. It remains unclear whether Republicans and Democrats can patch things up after a bruising and divisive election, but thanks to a special Election Day Patch Tuesday hundreds of millions of Adobe and Microsoft users have some more immediate patching to do.
As the eyes of the world stayed glued to screens following the U.S. presidential election through the night, Microsoft and Adobe were busy churning out a large number of new security updates for Windows, MS Office, Flash Player and other software. If you use Flash Player or Microsoft products, please take a deep breath and read on.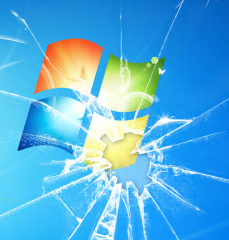 Regularly scheduled on the second Tuesday of each month, this month's "Patch Tuesday" fell squarely on Election Day in the United States and included 14 patch bundles. Those patches fixed a total of 68 unique security flaws in Windows and related software.
Six of the 14 patches carry Microsoft's most's-dire "critical" label, meaning they fix bugs that malware or miscreants could use to remotely compromise vulnerable PCs without any help from users apart from maybe visiting a hacked or malicious Web site.
Microsoft says two of the software flaws addressed this week are already being exploited in active attacks. It also warned that three of the software vulnerabilities were publicly detailed prior to the release of these fixes – potentially giving attackers a head start in figuring out how to exploit the bugs.
"MS16-129 is our usual dogs breakfast of remote code execution vulnerabilities in the Microsoft Edge browser, impacting both HTML rendering and scripting," said Bobby Kuzma, systems engineer at Core Security. "MS16-130 contains  a privilege escalation in the onscreen keyboard function from Vista forward. That's great news for anyone running touchscreen kiosks that are supposedly locked down." Continue reading →