Adobe last week detailed plans to retire its Flash Player software, a cross-platform browser plugin so powerful and so packed with security holes that it has become the favorite target of malware developers. To help eradicate this ubiquitous liability, Adobe is enlisting the help of Apple, Facebook, Google, Microsoft and Mozilla. But don't break out the bubbly just yet: Adobe says Flash won't be put down officially until 2020.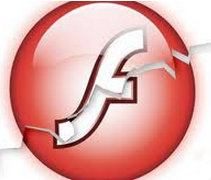 In a blog post about the move, Adobe said more sites are turning away from proprietary code like Flash toward open standards like HTML5, WebGL and WebAssembly, and that these components now provide many of the capabilities and functionalities that plugins pioneered.
"Over time, we've seen helper apps evolve to become plugins, and more recently, have seen many of these plugin capabilities get incorporated into open web standards," Adobe said. "Today, most browser vendors are integrating capabilities once provided by plugins directly into browsers and deprecating plugins."
It's remarkable how quickly Flash has seen a decline in both use and favor, particularly among the top browser makers. Just three years ago, at least 80 percent of desktop Chrome users visited a site with Flash each day, according to Google. Today, usage of Flash among Chrome users stands at just 17 percent and continues to decline (see Google graphic below).
For Mac users, the turning away from Flash began in 2010, when Apple co-founder Steve Jobs famously penned his "Thoughts on Flash" memo that outlined the reasons why the technology would not be allowed on the company's iOS products. Apple stopped pre-installing the plugin that same year.
"Today, if users install Flash, it remains off by default," a post by Apple's WebKit Team explains. "Safari requires explicit approval on each website before running the Flash plugin."
Mozilla said that starting this month Firefox users will choose which websites are able to run the Flash plugin.
"Flash will be disabled by default for most users in 2019, and only users running the Firefox Extended Support Release will be able to continue using Flash through the final end-of-life at the end of 2020," writes Benjamin Smedberg for Mozilla. "In order to preserve user security, once Flash is no longer supported by Adobe security patches, no version of Firefox will load the plugin." Continue reading →