Microsoft said today it will pay up to $100,000 to security researchers who find and report novel methods for bypassing the security built into the latest version of the company's flagship operating system. Researchers who go the extra mile and can also demonstrate a way to block the new attack method they've reported can earn an extra $50,000.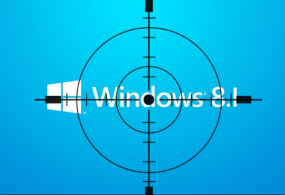 The bug bounty program is a remarkable shift for a company that has for the most part eschewed paying researchers for finding security vulnerabilities in its products. But unlike tech giants like Facebook, Google, Mozilla and Twitter — which have for some time now offered bounties ranging from a few hundred to several thousand dollars to researchers who report bugs in their products or Web properties — Microsoft is reserving its reward money for research on products that are still in beta.
The reward program — which officially launches June 26, 2013 — will pay up to $100,000 USD for "truly novel exploitation techniques" against protections built into the latest version of Windows  — Windows 8.1 Preview. Additionally, Microsoft will pay up to $50,000 USD for defensive ideas that accompany a qualifying mitigation bypass submission," the company said in a blog post today.
These two offers are open-ended, but for just 30 days beginning June 26, Microsoft is offering a separate bounty of up to $11,000 for critical flaws in Internet Explorer 11 Preview on the latest version of Windows (Windows 8.1 Preview).