In July 2011, a customer at a Chase Bank branch in West Hills, Calif. noticed something odd about the ATM he was using and reported it to police. Authorities who responded to the incident discovered a sophisticated, professional-grade ATM skimmer that they believe was made with the help of a 3D printer.
Below is a front view image of the device. It is an all-in-one skimmer designed to fit over the card acceptance slot and to record the data from the magnetic stripe of any card dipped into the reader. The fraud device is shown sideways in this picture; attached to an actual ATM, it would appear rotated 90 degrees to the right, so that the word "CHASE" is pointing down.
On the bottom of the fake card acceptance slot is a tiny hole for a built-in spy camera that is connected to a battery. The spy camera turns on when a card is dipped into the skimmer's card acceptance slot, and is angled to record customer PINs.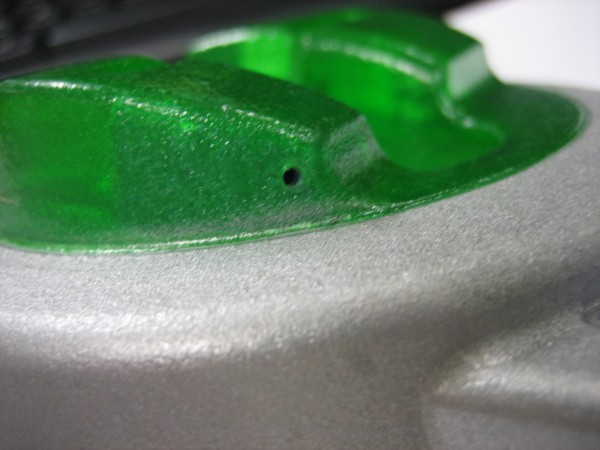 The bottom of the skimmer device is designed to overlay the controls on the cash machine for vision impaired ATM users. On the underside of that space is a data port to allow manual downloading of information from the skimmer.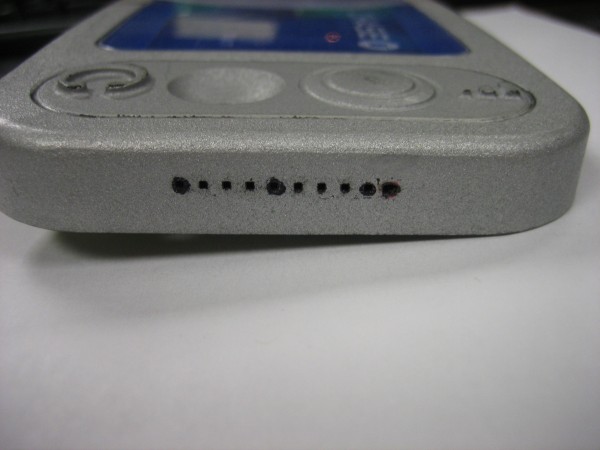 Looking at the backside of the device shows shows the true geek factor of this ATM skimmer. The fraudster who built it appears to have cannibalized parts from a video camera or perhaps a smartphone (possibly to enable the transmission of  PIN entry video and stolen card data to the fraudster wirelessly via SMS or Bluetooth). It's too bad so much of the skimmer is obscured by yellow plastic. I'd welcome any feedback from readers who can easily identify these parts based on the limited information here. Continue reading →