The breach at office supply chain Staples impacted roughly 100 stores and was powered by some of the same criminal infrastructure seen in the intrusion disclosed earlier this year at Michaels craft stores, according to sources close to the investigation.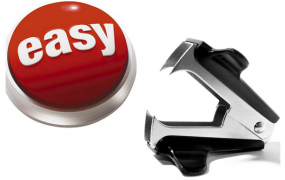 Multiple banks interviewed by this author say they've received alerts from Visa and MasterCard about cards impacted in the breach at Staples, and that to date those alerts suggest that a subset of Staples stores were compromised between July and September 2014.
Sources briefed on the ongoing investigation say it involved card-stealing malicious software that the intruders installed on cash registers at approximately 100 Staples locations. Framingham, Mass.-based Staples has more than 1,800 stores nationwide.
In response to questions about these details, Staples spokesman Mark Cautela would say only that the company believes it has found and removed the malware responsible for the attack.  Continue reading →