Dec. 29 marks the 4th anniversary of KrebsOnSecurity.com! Below are a few highlights from this past year, and a taste of what readers can look forward to here in 2014.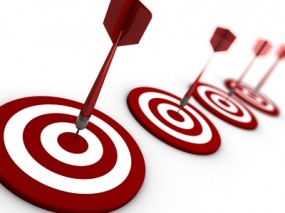 If there was an important data breach in 2013, chances are that news of it first broke on this blog. Among KrebsOnSecurity's biggest scoops this year were stories about breaches at Adobe, Bit9, Experian, LexisNexis, Target and The Washington Post.
Some of these stories are ongoing and will unfurl reluctantly but gradually throughout 2014. Look for a more thorough explanation of what really happened when Experian sold more than a year's worth of consumer credit data directly to an underground service marketed to identity thieves, for example. And of course, we will almost certainly learn more about the "how" and "who" of the massive attack on Target.
The audience for this blog has grown tremendously in the past year. The site now attracts between 10,000 and 15,000 visitors per day. For the first time in its existence, KrebsOnSecuirty is on track to exceed more than 1 million pageviews this month (fittingly, this should come to pass sometime today).
That growth would not have been possible without you, dear loyal readers. 2013 featured more blog posts and more in-depth investigations than perhaps any other year, but the real value in this site comes from the community that has sprung up around it. Readers submitted more than 10,000 comments this past year. More than two dozen of you also supported this site directly via the PayPal or Bitcoin donation links in the blog sidebar. Whichever way you supported this site in 2013, a hearty THANK YOU for your contribution and encouragement.