Adobe Systems Inc. has shipped an emergency security update to fix a critical flaw in its Flash Player software that is currently being exploited in active attacks. The exploits so far appear to target Microsoft Windows users, but updates also are available for Mac and Linux versions of Flash.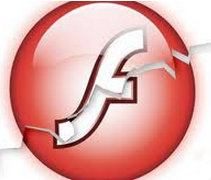 The Flash update brings the media player to v. 13.0.0.206 on Windows and Mac systems, and v. 11.2.202.356 for Linux users. To see which version of Flash you have installed, check this link.
IE10/IE11 and Chrome should auto-update their versions of Flash. If your version of Flash on Chrome (on either Windows, Mac or Linux) is not yet updated, you may just need to close and restart the browser.
The most recent versions of Flash are available from the Adobe download center, but beware potentially unwanted add-ons, like McAfee Security Scan). To avoid this, uncheck the pre-checked box before downloading, or grab your OS-specific Flash download from here. Windows users who browse the Web with anything other than Internet Explorer will need to apply this patch twice, once with IE and again using the alternative browser (Firefox, Opera, e.g.).
In its advisory about this vulnerability, Adobe said it is aware of reports that an exploit for the flaw (CVE-2014-0515) exists in the wild, and is being used to target Flash Player users on the Windows platform.
That advisory credits Kaspersky Lab with reporting the vulnerability, and indeed Kaspersky published a blog post today detailing two new exploits that have been spotted in the wild attacking this vulnerability. Both exploits, according to Kaspersky, have been used in so-called "watering hole" espionage attacks, an increasingly common attack technique involving the compromise of legitimate websites specific to a geographic area which the attackers believe will be visited by end users who belong to the organization they wish to penetrate.
This is the second time in as many months that Adobe has shipped a patch to fix a zero-day vulnerability in Flash. What's more, a well-known Flash exploitation technique was implicated in a separate Internet Explorer zero-day attack that Microsoft warned about yesterday.
While Flash is required by a great many Web sites, there is no reason to let this browser plug-in run content automatically when you visit a Web site. Rather, I've urged readers to rely on "click-to-play," a feature built into Google Chrome, Mozilla Firefox and Opera (and available via add-ons in Safari) that blocks plugin activity by default, replacing the plugin content on the page with a blank box. Users who wish to view the blocked content need only click the boxes to enable the Flash or Java content inside of them. For more on setting up your browser to use click-to-play for Flash and other browser plugins, see Help Keep Threats at Bay with Click to Play.