Adobe, Microsoft and Oracle each released updates today to plug critical security holes in their products. Adobe released patches for its Flash Player and Adobe AIR software. A patch from Oracle fixes at least 25 flaws in Java. And Microsoft pushed patches to fix at least two-dozen vulnerabilities in a number of Windows components, including Office, Internet Explorer and .NET. One of the updates addresses a zero-day flaw that reportedly is already being exploited in active cyber espionage attacks.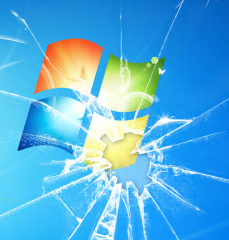 Earlier today, iSight Partners released research on a threat the company has dubbed "Sandworm" that exploits one of the vulnerabilities being patched today (CVE-2014-4114). iSight said it discovered that Russian hackers have been conducting cyber espionage campaigns using the flaw, which is apparently present in every supported version of Windows. The New York Times carried a story today about the extent of the attacks against this flaw.
In its advisory on the zero-day vulnerability, Microsoft said the bug could allow remote code execution if a user opens a specially crafted malicious Microsoft Office document. According to iSight, the flaw was used in targeted email attacks that targeted NATO, Ukrainian and Western government organizations, and firms in the energy sector.
More than half of the other vulnerabilities fixed in this month's patch batch address flaws in Internet Explorer. Additional details about the individual Microsoft patches released today is available at this link.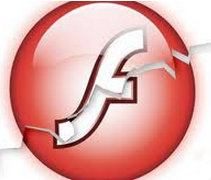 Separately, Adobe issued its usual round of updates for its Flash Player and AIR products. The patches plug at least three distinct security holes in these products. Adobe says it's not aware of any active attacks against these vulnerabilities. Updates are available for Windows, Mac and Linux versions of Flash.
Adobe says users of the Adobe Flash Player desktop runtime for Windows and Macintosh should update to Adobe Flash Player 15.0.0.189. To see which version of Flash you have installed, check this link. IE10/IE11 on Windows 8.x and Chrome should auto-update their versions of Flash, although my installation of Chrome says it is up-to-date and yet is still running v. 15.0.0.152 (with no outstanding updates available, and no word yet from Chrome about when the fix might be available).
The most recent versions of Flash are available from the Flash home page, but beware potentially unwanted add-ons, like McAfee Security Scan. To avoid this, uncheck the pre-checked box before downloading, or grab your OS-specific Flash download from here.
Windows users who browse the Web with anything other than Internet Explorer may need to apply this patch twice, once with IE and again using the alternative browser (Firefox, Opera, e.g.). If you have Adobe AIR installed, you'll want to update this program. AIR ships with an auto-update function that should prompt users to update when they start an application that requires it; the newest, patched version is v. 15.0.0.293 for Windows, Mac, and Android.
Finally, Oracle is releasing an update for its Java software today that corrects more than two-dozen security flaws in the software. Oracle says 22 of these vulnerabilities may be remotely exploitable without authentication, i.e., may be exploited over a network without the need for a username and password. Java SE 8 updates are available here; the latest version of Java SE 7 is here.
If you really need and use Java for specific Web sites or applications, take a few minutes to update this software. Updates are available from Java.com or via the Java Control Panel. I don't have an installation of Java handy on the machine I'm using to compose this post, but keep in mind that updating via the control panel may auto-select the installation of third-party software, so de-select that if you don't want the added crapware.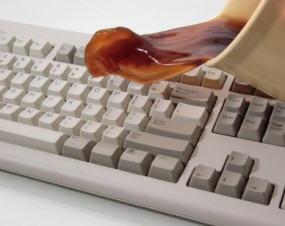 Otherwise, seriously consider removing Java altogether. I've long urged end users to junk Java unless they have a specific use for it (this advice does not scale for businesses, which often have legacy and custom applications that rely on Java). This widely installed and powerful program is riddled with security holes, and is a top target of malware writers and miscreants.
If you have an affirmative use or need for Java, unplug it from the browser unless and until you're at a site that requires it (or at least take advantage of click-to-play). The latest versions of Java let users disable Java content in web browsers through the Java Control Panel. Alternatively, consider a dual-browser approach, unplugging Java from the browser you use for everyday surfing, and leaving it plugged in to a second browser that you only use for sites that require Java.
For Java power users — or for those who are having trouble upgrading or removing a stubborn older version — I recommend JavaRa, which can assist in repairing or removing Java when other methods fail (requires the Microsoft .NET Framework, which also received updates today from Microsoft).