Adobe, Microsoft and Oracle each released updates today to plug critical security holes in their products. Adobe released patches for its Flash Player and Adobe AIR software. A patch from Oracle fixes at least 25 flaws in Java. And Microsoft pushed patches to fix at least two-dozen vulnerabilities in a number of Windows components, including Office, Internet Explorer and .NET. One of the updates addresses a zero-day flaw that reportedly is already being exploited in active cyber espionage attacks.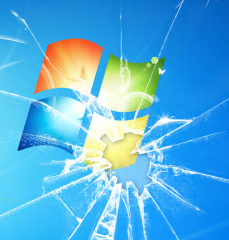 Earlier today, iSight Partners released research on a threat the company has dubbed "Sandworm" that exploits one of the vulnerabilities being patched today (CVE-2014-4114). iSight said it discovered that Russian hackers have been conducting cyber espionage campaigns using the flaw, which is apparently present in every supported version of Windows. The New York Times carried a story today about the extent of the attacks against this flaw.
In its advisory on the zero-day vulnerability, Microsoft said the bug could allow remote code execution if a user opens a specially crafted malicious Microsoft Office document. According to iSight, the flaw was used in targeted email attacks that targeted NATO, Ukrainian and Western government organizations, and firms in the energy sector.
More than half of the other vulnerabilities fixed in this month's patch batch address flaws in Internet Explorer. Additional details about the individual Microsoft patches released today is available at this link. Continue reading →