Networking firm Ubiquiti Networks Inc. disclosed this week that cyber thieves recently stole $46.7 million using an increasingly common scam in which crooks spoof communications from executives at the victim firm in a bid to initiate unauthorized international wire transfers.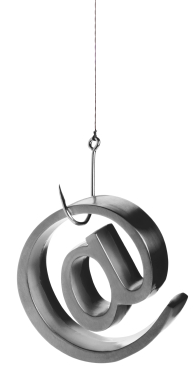 Ubiquiti, a San Jose based maker of networking technology for service providers and enterprises, disclosed the attack in a quarterly financial report filed this week with the U.S. Securities and Exchange Commission (SEC). The company said it discovered the fraud on June 5, 2015, and that the incident involved employee impersonation and fraudulent requests from an outside entity targeting the company's finance department.
"This fraud resulted in transfers of funds aggregating $46.7 million held by a Company subsidiary incorporated in Hong Kong to other overseas accounts held by third parties," Ubiquiti wrote. "As soon as the Company became aware of this fraudulent activity it initiated contact with its Hong Kong subsidiary's bank and promptly initiated legal proceedings in various foreign jurisdictions. As a result of these efforts, the Company has recovered $8.1 million of the amounts transferred."
Known variously as "CEO fraud," and the "business email compromise," the swindle that hit Ubiquiti is a sophisticated and increasingly common one targeting businesses working with foreign suppliers and/or businesses that regularly perform wire transfer payments.  In January 2015, the FBI warned that cyber thieves stole nearly $215 million from businesses in the previous 14 months through such scams, which start when crooks spoof or hijack the email accounts of business executives or employees.
In February, con artists made off with $17.2 million from one of Omaha, Nebraska's oldest companies —  The Scoular Co., an employee-owned commodities trader. According to Omaha.com, an executive with the 800-employee company wired the money in installments last summer to a bank in China after receiving emails ordering him to do so.
In March 2015, I posted the story Spoofing the Boss Turns Thieves a Tidy Profit, which recounted the nightmarish experience of an Ohio manufacturing firm that came within a whisker of losing $315,000 after an employee received an email she thought was from her boss asking her to wire the money to China to pay for some raw materials.
Ubiquiti didn't disclose precisely how it was scammed, but CEO fraud usually begins with the thieves either phishing an executive and gaining access to that individual's inbox, or emailing employees from a look-alike domain name that is one or two letters off from the target company's true domain name. For example, if the target company's domain was "example.com" the thieves might register "examp1e.com" (substituting the letter "L" for the numeral 1) or "example.co," and send messages from that domain.
In these cases, the fraudsters will forge the sender's email address displayed to the recipient, so that the email appears to be coming from example.com. In all cases, however, the "reply-to" address is the spoofed domain (e.g. examp1e.com), ensuring that any replies are sent to the fraudster.
In the case of the above-mentioned Ohio manufacturing firm that nearly lost $315,000, that company determined that the fraudsters had just hours before the attack registered the phony domain and associated email account with Vistaprint, which offers a free one-month trial for companies looking to quickly set up a Web site.
Ubiquiti said in addition to the $8.1 million it already recovered, some $6.8 million of the amounts transferred are currently subject to legal injunction and reasonably expected to be recovered. It added that an internal investigation completed last month uncovered no evidence that its systems were penetrated or that any corporate information, including our financial and account information, was accessed. Likewise, the investigation reported no evidence of employee criminal involvement in the fraud.
"The Company is continuing to pursue the recovery of the remaining $31.8 million and is cooperating with U.S. federal and numerous overseas law enforcement authorities who are actively pursuing a multi-agency criminal investigation," the 10-K filing reads. "The Company may be limited in what information it can disclose due to the ongoing investigation. The Company currently believes this is an isolated event and does not believe its technology systems have been compromised or that Company data has been exposed."
The FBI's advisory on these scams urges businesses to adopt two-step or two-factor authentication for email, where available, and/or to establish other communication channels — such as telephone calls — to verify significant transactions. Businesses are also advised to exercise restraint when publishing information about employee activities on their Web sites or through social media, as attackers perpetrating these schemes often will try to discover information about when executives at the targeted organization will be traveling or otherwise out of the office.
Ubiquiti noted that as a result of its investigation, the company and its audit committee and advisors concluded that its internal control over financial reporting were ineffective due to one or more material weaknesses, though it didn't disclose what measures it took to close those security gaps.
"The Company has implemented enhanced internal controls over financial reporting since June 5, 2015 and is in the process of implementing additional procedures and controls pursuant to recommendations from the investigation," it said.
There are probably some scenarios in which legitimate emails between two parties carry different display and "reply-to" addresses. But if the message also involves a "reply-to" domain that has virtually no reputation (it was registered within hours or days of the message being sent), the chances that the email is fraudulent go up dramatically.
Unlike traditional phishing scams, spoofed emails used in CEO fraud schemes are unlikely to set off spam traps, because these are targeted phishing scams that are not mass e-mailed. Also, the crooks behind them take the time to understand the target organization's relationships, activities, interests and travel and/or purchasing plans.
They do this by scraping employee email addresses and other information from the target's Web site to help make the missives more convincing. In the case where executives or employees have their inboxes compromised by the thieves, the crooks will scour the victim's email correspondence for certain words that might reveal whether the company routinely deals with wire transfers — searching for messages with key words like "invoice," "deposit" and "president."
On the surface, business email compromise scams may seem unsophisticated relative to moneymaking schemes that involve complex malicious software, such as Dyre and ZeuS. But in many ways, the BEC attack is more versatile and adept at sidestepping basic security strategies used by banks and their customers to minimize risks associated with account takeovers. In traditional phishing scams, the attackers interact with the victim's bank directly, but in the BEC scam the crooks trick the victim into doing that for them.
Hat tip to Brian Honan at CSO Online, who spotted this filing on Thursday. Update, 4:20 ET: Corrected the spelling in several instances of the networking company's name.