A California oil company that sued its bank after being robbed of $350,000 in a 2011 cyberheist has won a settlement that effectively reimbursed the firm for the stolen funds.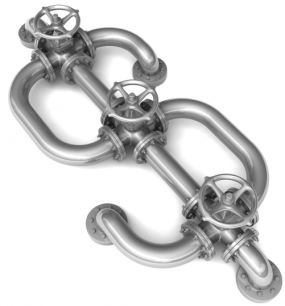 TRC Operating Co. Inc., an oil production firm based in Taft, Calif., had its online accounts hijacked after an account takeover that started late in the day on Friday, November 10, 2011. In the ensuing five days, the thieves would send a dozen fraudulent wires out of the company's operating accounts, siphoning nearly $3.5 million to accounts in Ukraine.
The oil firm's financial institution, Fresno-based United Security Bank, successfully blocked or recalled all but one of the wires – for $299,000. Nevertheless, TRC  later sued its bank to recover the remaining wire amount, arguing that USB failed to offer a commercially reasonable security procedure because the bank offered little more than a user name and password to help secure the account.
"For all intents and purposes, they got a user name and password, but were never offered any other security," said Julie Rogers, an attorney for the Dincel Law Group, the San Jose firm that represented TRC in the dispute (as well as another California cyberheist victim that successfully sued its bank for $400,000 in 2012).  "TRC had a cash management liaison assigned to them by the bank who assured them that this was all safe and reliable."
Last week, just days before the case was set to go to trial, the insurance company for the bank settled the lawsuit, agreeing to cut a check for $350,000 to the oil company and with neither side admitting fault in the incident. Under California law, the most that any business can recover from a cyber fraud lawsuit is the amount stolen from its accounts — plus interest. Continue reading →