With tax filing season in the United States well underway, scammers who specialize in tax refund fraud have a new trick up their sleeves: Spoofing emails from a target organization's CEO, asking human resources and accounting departments for employee W-2 information.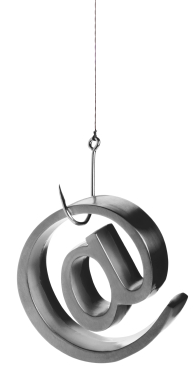 Stu Sjouwerman, chief executive at security awareness training company KnowBe4, told KrebsOnSecurity that earlier this week his firm's controller received an email designed to look like it was sent by Sjouwerman requesting a copy of all employee W-2 forms for this year (full disclosure: KnowBe4 is an advertiser on this site). The email read:
"Alanna,
I want you to send me the list of W-2 copy of employees wage and tax statement for 2015, I need them in PDF file type, you can send it as an attachment. Kindly prepare the lists and email them to me asap.
Stu"x
Turns out, KnowBe4 just hired a new chief financial officer. The controller answered that she didn't have access to that information, but that the new CFO could help. Sjourwerman said an analysis of the email headers showed the phishers used someone's GoDaddy email server and the return address was not associated with the company.
"Our CFO had just stepped through all of our awareness training and smelled something phishy," Sjourwerman said. "The two of them walked up to me and asked if I had requested a PDF with all W-2's. Obviously, I hadn't, and congratulated them on a good catch. But imagine if we would have sent off those W-2's! It would have opened up our employees to identity theft because the W-2's have their full name, address, wages and Social Security number."
Fraudsters who perpetrate tax refund fraud prize W-2 information because it contains virtually all of the data one would need to fraudulently file someone's taxes and request a large refund in their name. Indeed, scam artists involved in refund fraud stole W-2 information on more than 330,000 people last year directly from the Web site of the Internal Revenue Service (IRS). Scammers last year also massively phished online payroll management account credentials used by corporate HR professionals.
According to recent stats from the Federal Trade Commission, tax refund fraud was responsible for a nearly 50 percent increase in consumer identity theft complaints last year. The best way to avoid becoming a victim of tax refund fraud is to file your taxes before the fraudsters can. See Don't Be A Victim of Tax Refund Fraud in '16 for more tips on avoiding this ID theft headache.