Millions of Americans receiving food assistance benefits just earned a new right that they can't yet enforce: The right to be reimbursed if funds on their Electronic Benefit Transfer (EBT) cards are stolen by card skimming devices secretly installed at cash machines and grocery store checkout lanes.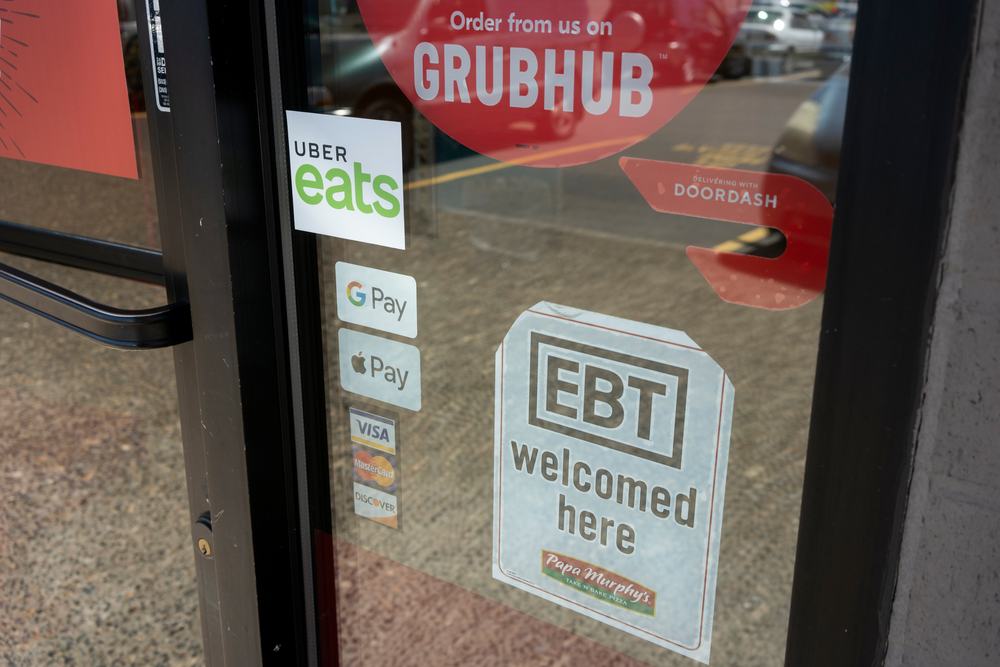 On December 29, 2022, President Biden signed into law the Consolidated Appropriations Act of 2023, which — for the first time ever — includes provisions for the replacement of stolen EBT benefits. This is a big deal because in 2022, organized crime groups began massively targeting EBT accounts — often emptying affected accounts at ATMs immediately after the states disperse funds each month.
EBT cards can be used along with a personal identification number (PIN) to pay for goods at participating stores, and to withdraw cash from an ATM. However, EBT cards differ from debit cards issued to most Americans in two important ways. First, most states do not equip EBT cards with smart chip technology, which can make the cards more difficult and expensive for skimming thieves to clone.
More critically, EBT participants traditionally have had little hope of recovering food assistance funds when their cards were copied by card-skimming devices and used for fraud. That's because while the EBT programs are operated by individually by the states, those programs are funded by the U.S. Department of Agriculture (USDA), which until late last year was barred from reimbursing states for stolen EBT funds.
The protections passed in the 2023 Appropriations Act allow states to use federal funds to replace stolen EBT benefits, and they permit states to seek reimbursement for any skimmed EBT funds they may have replaced from their own coffers (dating back to Oct. 1, 2022).
But first, all 50 states must each submit a plan for how they are going to protect and replace food benefits stolen via card skimming. Guidance for the states in drafting those plans was issued by the USDA on Jan. 31 (PDF), and states that don't get them done before Feb. 27, 2023 risk losing the ability to be reimbursed for EBT fraud losses.
Deborah Harris is a staff attorney at The Massachusetts Law Reform Institute (MLRI), a nonprofit legal assistance organization that has closely tracked the EBT skimming epidemic. In November 2022, the MLRI filed a class-action lawsuit against Massachusetts on behalf of thousands of low-income families who were collectively robbed of more than $1 million in food assistance benefits by card skimming devices secretly installed at cash machines and grocery store checkout lanes across the state.
Harris said she's pleased that the USDA guidelines were issued so promptly, and that the guidance for states was not overly prescriptive. For example, some security experts have suggested that adding contactless capability to EBT cards could help participants avoid skimming devices altogether. But Harris said contactless cards do not require a PIN, which is the only thing that stops EBT cards from being drained at the ATM when a participant's card is lost or stolen.
Then again, nothing in the guidance even mentions chip-based cards, or any other advice for improving the physical security of EBT cards. Rather, it suggests states should seek to develop the capability to perform basic fraud detection and alerting on suspicious transactions, such as when an EBT card that is normally used only in one geographic area suddenly is used to withdraw cash at an ATM halfway across the country.
"Besides having the states move fast to approve their plans, we'd also like to see a focused effort to move states from magstripe-only cards to chip, and also assisting states to develop the algorithms that will enable them to identify likely incidents of stolen benefits," Harris said.
Harris said Massachusetts has begun using algorithms to look for these suspicious transaction patterns throughout its EBT network, and now has the ability to alert households and verify transactions. But she said most states do not have this capability.
"We have heard that other states aren't currently able to do that," Harris said. "But encouraging states to more affirmatively identify instances of likely theft and assisting with the claims and verification process is critical. Most households can't do that on their own, and in Massachusetts it's very hard for a person to get a copy of their transaction history. Some states can do that through third-party apps, but something so basic should not be on the burden of EBT households."
Some states aren't waiting for direction from the federal government to beef up EBT card security. Like Maryland, which identified more than 1,400 households hit by EBT skimming attacks last year — a tenfold increase over 2021. Continue reading →