A decision handed down by a federal appeals court this week may make it easier for small businesses owners victimized by cyberheists to successfully recover stolen funds by suing their bank.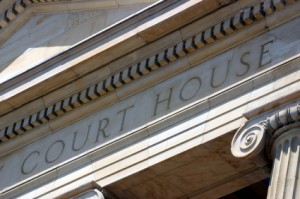 The U.S. Federal Court of Appeals for the First Circuit has reversed a decision from Aug. 2011, which held that Ocean Bank (now People's United) was not at fault for a $588,000 cyberheist in 2009 against one of its customers — Sanford, Me. based Patco Construction Co. The appeals court sent specific aspects of the earlier decision back to the lower court for review, but it encouraged both parties to settle the matter out of court.
The appeals court in Boston called the bank's security systems "commercially unreasonable," reversing a lower court ruling that Ocean Bank's reliance on passwords and secret questions was in line with guidance set out by federal banking regulators. A copy of the decision is here (PDF).
Charisse Castagnoli, a bank fraud expert and independent security consultant, said the decision could open the door lawsuits from small businesses that have been similarly victimized with the help of outdated security procedures at their banks.
"What this opinion offers is a strong basis for victims to challenge the security implementations of their banks regardless of whether they agreed that the implementation was 'commercially reasonable' at a single point in time in a 'shrink wrap' type contract," Castagnoli said.