PerCSoft, a Wisconsin-based company that manages a remote data backup service relied upon by hundreds of dental offices across the country, is struggling to restore access to client systems after falling victim to a ransomware attack.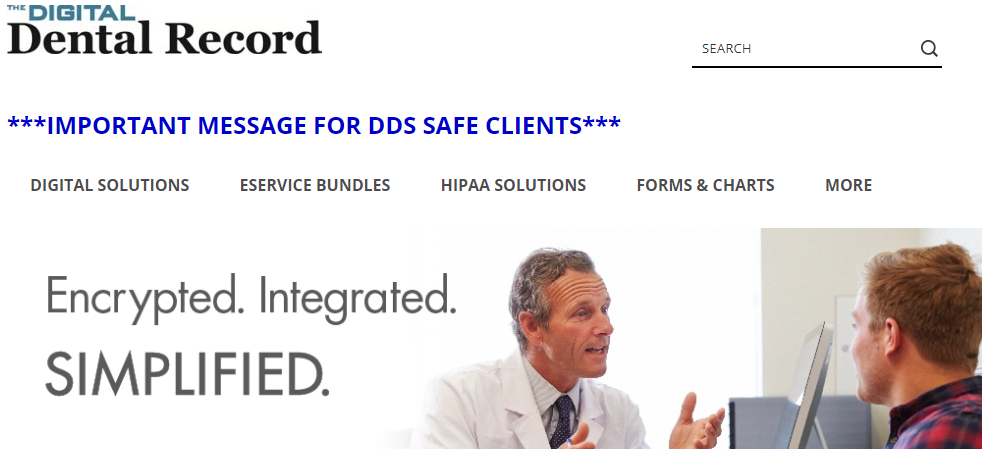 West Allis, Wis.-based PerCSoft is a cloud management provider for Digital Dental Record (DDR), which operates an online data backup service called DDS Safe that archives medical records, charts, insurance documents and other personal information for various dental offices across the United States.
The ransomware attack hit PerCSoft on the morning of Monday, Aug. 26, and encrypted dental records for some — but not all — of the practices that rely on DDS Safe.
PercSoft did not respond to requests for comment. But Brenna Sadler, director of  communications for the Wisconsin Dental Association, said the ransomware encrypted files for approximate 400 dental practices, and that somewhere between 80-100 of those clients have now had their files restored.
Sadler said she did not know whether PerCSoft and/or DDR had paid the ransom demand, what ransomware strain was involved, or how much the attackers had demanded.
But updates to PerCSoft's Facebook page and statements published by both PerCSoft and DDR suggest someone may have paid up: The statements note that both companies worked with a third party software company and were able to obtain a decryptor to help clients regain access to files that were locked by the ransomware.
Update: Several sources are now reporting that PerCSoft did pay the ransom, although it is not clear how much was paid. One member of a private Facebook group dedicated to IT professionals serving the dental industry shared the following screenshot, which is purportedly from a conversation between PerCSoft and an affected dental office, indicating the cloud provider was planning to pay the ransom: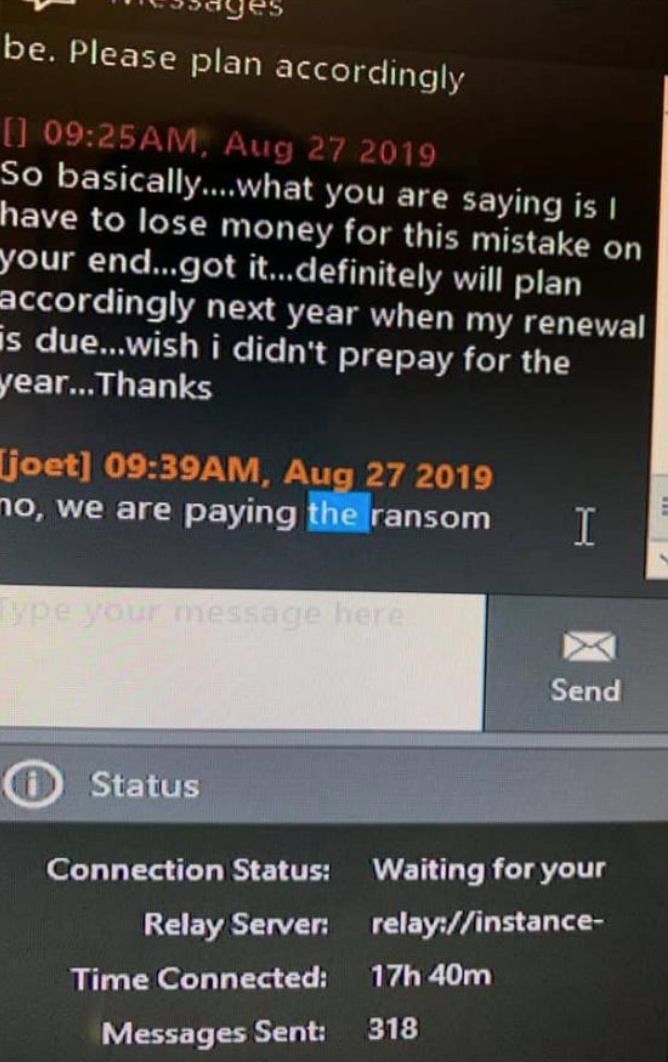 Another image shared by members of that Facebook group indicates the ransomware that attacked PerCSoft is an extremely advanced and fairly recent strain known variously as REvil and Sodinokibi.

Original story:
However, some affected dental offices have reported that the decryptor did not work to unlock at least some of the files encrypted by the ransomware. Meanwhile, several affected dentistry practices said they feared they might be unable to process payroll payments this week as a result of the attack. Continue reading →