David Green normally only accessed his company's online bank account from his trusty Mac laptop. Then one day this April while he was home sick, Green found himself needing to authorize a transfer of money out of his firm's account. Trouble was, he'd left his Mac at work. So he decided to log in to the company's bank account using his wife's Windows PC.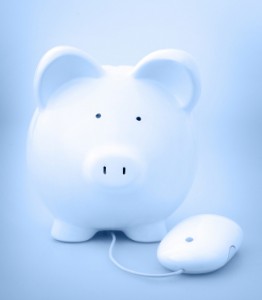 Unfortunately for Green, that PC was the same computer his kids used to browse the Web, chat, and play games online. It was also the same computer that organized thieves had already compromised with a password-stealing Trojan horse program.
A few days later, the crooks used those same credentials to steal nearly $100,000 from the company's online accounts, sending the money in sub- $10,000 and sub-$5,000 chunks to 14 individuals across the United States.
Now, Green's firm — DKG Enterprises, a party supplies firm based in Oklahoma City — is wrangling with its bank over who should pay for the loss, said Joe Dunn, the company's controller. So far, DKG has managed to recover just $22,000 of the $98,000 stolen in the April 27 incident.
Unlike consumers, businesses that lose money as a result of stolen online banking credentials usually are left holding the bag. As such, I've frequently advised small business owners to avoid banking on Windows systems, since all of the malicious software currently being used by these criminals to steal e-banking credentials simply fails to run on anything other than Windows. What's more, the tools these crooks are using — mainly the Zeus Trojan — almost always outpace anti-virus detection at least by a few days, and by then it's usually too late.
But the advice about banking on a dedicated, non-Windows machine only works if you follow it all the time. As this incident shows, it does no good for small business owners to use a Live CD or a Mac or some other approach only some of the time.