For the second time this month, Adobe has issued an emergency software update to fix a critical security flaw in its Flash Player software that attackers are already exploiting. Separately, Microsoft released a stopgap fix to address a critical bug in Internet Explorer versions 9 and 10 that is actively being exploited in the wild.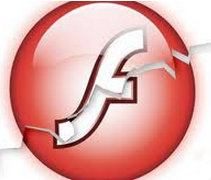 The vulnerabilities in both Flash and IE are critical, meaning users could get hacked just by visiting a compromised or booby-trapped Web site. The Flash patch comes just a little over two weeks after Adobe released a rush fix for another zero-day attack against Flash.
Adobe said in an advisory today that it is aware of an exploit that exists for one of three security holes that the company is plugging with this new release, which brings Flash Player to v. 12.0.0.70 for Linux, Mac and Windows systems.
This link will tell you which version of Flash your browser has installed. IE10/IE11 and Chrome should auto-update their versions of Flash, although IE users may need to check with the Windows Update feature built into the operating system.