In another strange tale from the kinetic-attack-meets-cyberattack department, earlier this week I heard from a loyal reader in Brazil whose wife was recently mugged by three robbers who nabbed her iPhone. Not long after the husband texted the stolen phone — offering to buy back the locked device — he soon began receiving text messages stating the phone had been found. All he had to do to begin the process of retrieving the device was click the texted link and log in to the phishing page mimicking Apple's site.
Edu Rabin is a resident of Porto Alegre, the capital and largest city of the Brazilian state of Rio Grande do Sul in southern Brazil. Rabin said three thugs robbed his wife last Saturday in broad daylight. Thankfully, she was unharmed and all they wanted was her iPhone 5s.
Rabin said he then tried to locate the device using the "Find my iPhone" app.
"It was already in a nearby city, where the crime rates are even higher than mine," Rabin said.
He said he then used his phone to send the robbers a message offering to buy back his wife's phone.
"I'd sent a message with my phone number saying, 'Dear mister robber, since you can't really use the phone, I'm preparing to rebuy it from you. All my best!' This happened on Saturday. On Sunday, I'd checked again the search app and the phone was still offline and at same place."
But the following day he began receiving text messages stating that his phone had been recovered.
"On Monday, I'd started to receive SMS messages saying that my iphone had been found and a URL to reach it," Rabin said. Here's a screenshot of one of those texts:
The link led to a page that looks exactly like the Brazilian version of Apple's sign-in page, but which is hosted on a site that allows free Web hosting.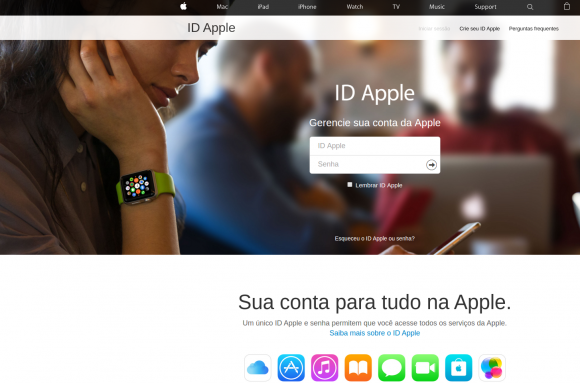 Continue reading →