Stories about computer security tend to go viral when they bridge the vast divide between geeks and luddites, and this week's news about a hacker who tried to poison a Florida town's water supply was understandably front-page material. But for security nerds who've been warning about this sort of thing for ages, the most surprising aspect of the incident seems to be that we learned about it at all.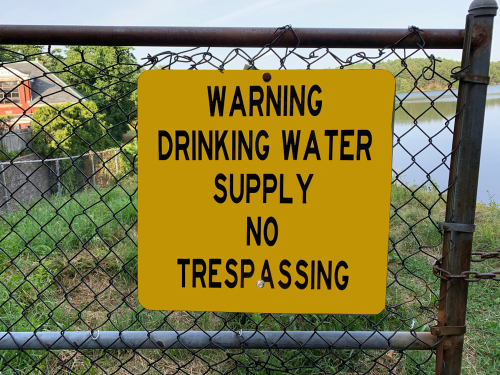 Spend a few minutes searching Twitter, Reddit or any number of other social media sites and you'll find countless examples of researchers posting proof of being able to access so-called "human-machine interfaces" — basically web pages designed to interact remotely with various complex systems, such as those that monitor and/or control things like power, water, sewage and manufacturing plants.
And yet, there have been precious few known incidents of malicious hackers abusing this access to disrupt these complex systems. That is, until this past Monday, when Florida county sheriff Bob Gualtieri held a remarkably clear-headed and fact-filled news conference about an attempt to poison the water supply of Oldsmar, a town of around 15,000 not far from Tampa.
Gualtieri told the media that someone (they don't know who yet) remotely accessed a computer for the city's water treatment system (using Teamviewer) and briefly increased the amount of sodium hydroxide (a.k.a. lye used to control acidity in the water) to 100 times the normal level.
"The city's water supply was not affected," The Tampa Bay Times reported. "A supervisor working remotely saw the concentration being changed on his computer screen and immediately reverted it, Gualtieri said. City officials on Monday emphasized that several other safeguards are in place to prevent contaminated water from entering the water supply and said they've disabled the remote-access system used in the attack."
In short, a likely inexperienced intruder somehow learned the credentials needed to remotely access Oldsmar's water system, did little to hide his activity, and then tried to change settings by such a wide margin that the alterations would be hard to overlook.
"The system wasn't capable of doing what the attacker wanted," said Joe Weiss, managing partner at Applied Control Solutions, a consultancy for the control systems industry. "The system isn't capable of going up by a factor of 100 because there are certain physics problems involved there. Also, the changes he tried to make wouldn't happen instantaneously. The operators would have had plenty of time to do something about it."
Weiss was just one of a half-dozen experts steeped in the cybersecurity aspects of industrial control systems that KrebsOnSecurity spoke with this week. While all of those interviewed echoed Weiss's conclusion, most also said they were concerned about the prospects of a more advanced adversary.
Here are some of the sobering takeaways from those interviews:
There are approximately 54,000 distinct drinking water systems in the United States.
The vast majority of those systems serve fewer than 50,000 residents, with many serving just a few hundred or thousand.
Virtually all of them rely on some type of remote access to monitor and/or administer these facilities.
Many of these facilities are unattended, underfunded, and do not have someone watching the IT operations 24/7.
Many facilities have not separated operational technology (the bits that control the switches and levers) from safety systems that might detect and alert on intrusions or potentially dangerous changes.
So, given how easy it is to search the web for and find ways to remotely interact with these HMI systems, why aren't there more incidents like the one in Oldsmar making the news? One reason may be that these facilities don't have to disclose such events when they do happen. Continue reading →