Microsoft today released updates to plug 50 security holes in various flavors of Windows and related software. The patch batch includes a fix for a flaw in Windows 10 and server equivalents of this operating system that prompted an unprecedented public warning from the U.S. National Security Agency. This month also marks the end of mainstream support for Windows 7, a still broadly-used operating system that will no longer be supplied with security updates.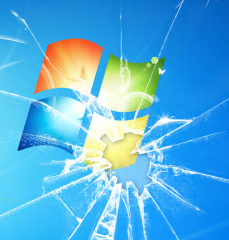 As first reported Monday by KrebsOnSecurity, Microsoft addressed a severe bug (CVE-2020-0601) in Windows 10 and Windows Server 2016/19 reported by the NSA that allows an attacker to spoof the digital signature tied to a specific piece of software. Such a weakness could be abused by attackers to make malware appear to be a benign program that was produced and signed by a legitimate software company.
An advisory (PDF) released today by the NSA says the flaw may have far more wide-ranging security implications, noting that the "exploitation of the vulnerability allows attackers to defeat trusted network connections and deliver executable code while appearing as legitimately trusted entities."
"NSA assesses the vulnerability to be severe and that sophisticated cyber actors will understand the underlying flaw very quickly and, if exploited, would render the previously mentioned platforms as fundamentally vulnerable," the advisory continues. "The consequences of not patching the vulnerability are severe and widespread."
Matthew Green, an associate professor in the computer science department at Johns Hopkins University, said the flaw involves an apparent implementation weakness in a component of recent Windows versions responsible for validating the legitimacy of authentication requests for a panoply of security functions in the operating system.
Green said attackers can use this weakness to impersonate everything from trusted Web sites to the source of software updates for Windows and other programs.
"Imagine if I wanted to pick the lock in your front door," Green analogized. "It might be hard for me to come up with a key that will open your door, but what if I could tamper with or present both the key and the lock at the same time?"
Kenneth White, security principal at the software company MongoDB, equated the vulnerability to a phone call that gets routed to a party you didn't intend to reach.
"You pick up the phone, dial a number and assume you're talking to your bank or Microsoft or whomever, but the part of the software that confirms who you're talking to is flawed," White said. "That's pretty bad, especially when your system is saying download this piece of software or patch automatically and it's being done in the background."
Both Green and White said it likely will be a matter of hours or days before security researchers and/or bad guys work out ways to exploit this bug, given the stakes involved. Indeed, already this evening KrebsOnSecurity has seen indications that people are teasing out such methods, which will likely be posted publicly online soon. Continue reading →