Oracle has released a software update to fix a critical security vulnerability in its Java software that miscreants and malware have been exploiting to break into vulnerable computers.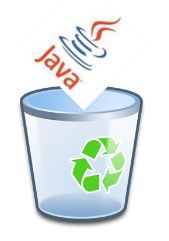 Java 7 Update 11 fixes a critical flaw (CVE-2013-0422) in Java 7 Update 10 and earlier versions of Java 7. The update is available via Oracle's Web site, or can be downloaded from with Java via the Java Control Panel. Existing users should be able to update by visiting the Windows Control Panel and clicking the Java icon, or by searching for "Java" and clicking the "Update Now" button from the Update tab.
This update also changes the way Java handles Web applications. According to Oracle's advisory: "The default security level for Java applets and web start applications has been increased from "Medium" to "High". This affects the conditions under which unsigned (sandboxed) Java web applications can run. Previously, as long as you had the latest secure Java release installed applets and web start applications would continue to run as always. With the "High" setting the user is always warned before any unsigned application is run to prevent silent exploitation."
It's nice that Oracle fixed this vulnerability so quickly, but I'll continue to advise readers to junk this program altogether unless they have a specific need for it. For one thing, Oracle tried (and failed) to fix this flaw in an earlier update. Also, it seems malware writers are constantly finding new zero-day vulnerabilities in Java, and I would not be surprised to see this zero-day situation repeat itself in a month or so. Also, most users who have Java installed can get by just fine without it (businesses often have mission-critical operations that rely on Java).
If you need Java for a specific Web site, consider adopting a two-browser approach. If you normally browse the Web with Firefox, for example, consider disabling the Java plugin in Firefox, and then using an alternative browser (Chrome, IE9, Safari, etc.) with Java enabled to browse only the site(s) that require(s) it.