In July I wrote about the dangers of blindly trusting online reviews, especially for high-dollar services like moving companies. That piece told the story of Full Service Van Lines, a moving company that had mostly five-star reviews online but whose owners and operators had a long and very public history of losing or destroying their customers' stuff and generally taking months to actually ship what few damaged goods it delivered. Last week, federal regulators shut the company down.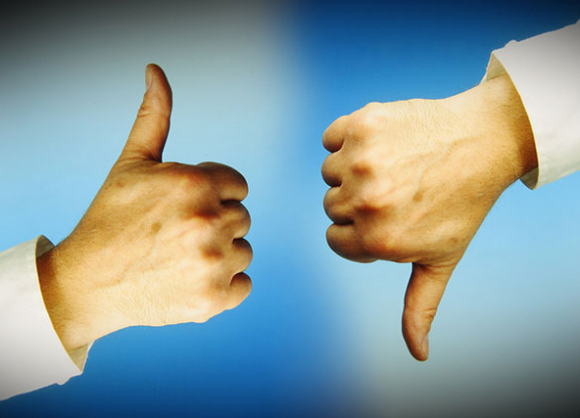 NBC Miami reports that Full Service Van Lines (FSVL) was shut down by the U.S. Department of Transportation, but not because of consumer complaints. The DOT reportedly revoked the company's license due to a pattern of safety violations. And that's saying something: The NBC story said FSVL received more complaints this year than any other Florida mover of its size.
My July story on FSVL concluded that the company's owners likely inflated and manipulated their online reputation via a search engine optimization (SEO) firm they owned. Unfortunately, this practice is incredibly common among labor-intensive services that do not require the customer to come into the company's offices but instead come to the consumer. These services include but are not limited to locksmiths, windshield replacement services, garage door repair and replacement technicians, carpet cleaning and other services that consumers very often call for immediate service.
Bryan Seely, a security expert who's working on an as-yet unpublished book on these so-called dark/black SEO practices, said such services are rife for SEO experts who create hundreds or thousands of phantom companies online with different business names, addresses and phone numbers. The calls to each of these phony firms are eventually all routed back to the SEO company, which sells the customer lead to one of several companies that have agreed in advance to buy such business leads.
As a result, many consumers think they are dealing with one company when they call, yet end up being serviced by a completely unrelated firm that may not have to worry about maintaining a reputation for quality and fair customer service.
"If you can manipulate mass listings online, you can sell those inquiries when they come in," Seely said. "In most of these cases, the consumer has no idea they've just been switched around and sold. At the end of the month, the [SEO expert] sends each buyer of these inquiries a bill based on the number of calls he's referred. Each call is worth about $50-$60 for the buyer, and it only costs them about $10 per lead."
The practice of collecting and reselling consumer inquiries for various types of business is known in marketing circles as the "lead generation" or "lead-gen" industry. Interestingly, the U.S. Federal Trade Commission will be holding a public workshop in Washington, D.C. on Oct. 30, 2015 to discuss the consumer protection issues surrounding the lead-gen industry.
In related news, Amazon reportedly is once again going after people who sell 5-star reviews for products. TechCrunch.com reports that the e-commerce giant is going after sellers on Fiverr.com who offer to create glowing reviews for products. The action comes on the heels of a similar crackdown earlier this year on fake reviews through its service.
Remember: Before you hire someone to do work for you, don't just pick the company that comes up high in the search results on Google; unfortunately, that generally guarantees nothing other than the company is good at marketing. Take the time to really research the companies you wish to hire before booking them for jobs.
Update, 6:50 p.m. ET: Added reference to TechCrunch.com article.