This author has frequently urged readers to place a security freeze on their credit files as a means of proactively preventing identity theft. Now, a major consumer advocacy group is recommending the same: The U.S. Public Interest Research Group (US-PIRG) recently issued a call for all consumers to request credit file freezes before becoming victims of ID theft.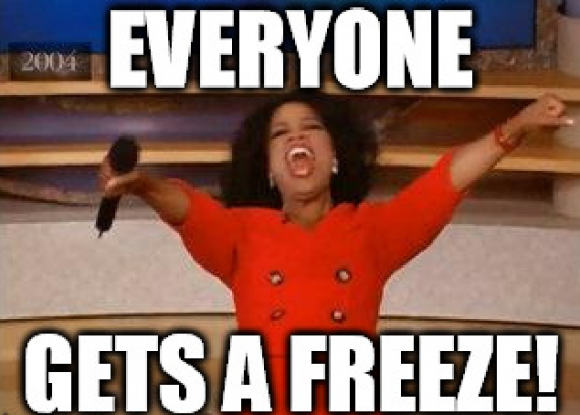 Each time news of a major data breach breaks, the hacked organization arranges free credit monitoring for all customers potentially at risk from the intrusion. But as I've echoed time and again, credit monitoring services do little if anything to stop thieves from stealing your identity. The best you can hope for from these services is that they will alert you when a thief opens or tries to open a new line of credit in your name.
But with a "security freeze" on your credit file at the four major credit bureaus, creditors won't even be able to look at your file in order to grant that phony new line of credit to ID thieves.
Thankfully, US-PIRG — the federation of state public interest research groups — also is now recommending that consumers file proactive security freezes on their credit files.
"These constant breaches reveal what's wrong with data security and data breach response. Agencies and companies hold too much information for too long and don't protect it adequately," the organization wrote in a report (PDF) issued late last month. "Then, they might wait months or even years before informing victims. Then, they make things worse by offering weak, short-term help such as credit monitoring services."
The report continues: "Whether your personal information has been stolen or not, your best protection against someone opening new credit accounts in your name is the security freeze (also known as the credit freeze), not the often-offered, under-achieving credit monitoring. Paid credit monitoring services in particular are not necessary because federal law requires each of the three major credit bureaus to provide a free credit report every year to all customers who request one. You can use those free reports as a form of do-it-yourself credit monitoring."
Check out the USPIRG's full report, Why You Should Get Security Freezes Before Your Information is Stolen (PDF) for more good advice. In case anything in that report is unclear, in June I posted a Q&A on security freezes, explaining how they work, how to place them and the benefits and potential drawbacks of placing a freeze.
Have you frozen your credit file? If so, sound off about the experience in the comments. If not, why not?