Several stories here have highlighted the importance of creating accounts online tied to your various identity, financial and communications services before identity thieves do it for you. This post examines some of the key places where everyone should plant their virtual flags.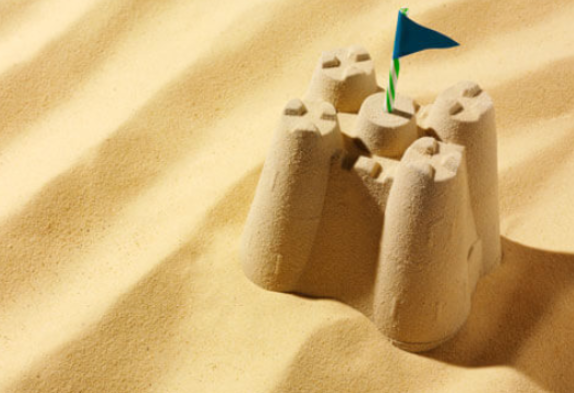 As KrebsOnSecurity observed back in 2018, many people — particularly older folks — proudly declare they avoid using the Web to manage various accounts tied to their personal and financial data — including everything from utilities and mobile phones to retirement benefits and online banking services. From that story:
"The reasoning behind this strategy is as simple as it is alluring: What's not put online can't be hacked. But increasingly, adherents to this mantra are finding out the hard way that if you don't plant your flag online, fraudsters and identity thieves may do it for you."

"The crux of the problem is that while most types of customer accounts these days can be managed online, the process of tying one's account number to a specific email address and/or mobile device typically involves supplying personal data that can easily be found or purchased online — such as Social Security numbers, birthdays and addresses."
In short, although you may not be required to create online accounts to manage your affairs at your ISP, the U.S. Postal Service, the credit bureaus or the Social Security Administration, it's a good idea to do so for several reasons.
Most importantly, the majority of the entities I'll discuss here allow just one registrant per person/customer. Thus, even if you have no intention of using that account, establishing one will be far easier than trying to dislodge an impostor who gets there first using your identity data and an email address they control.
Also, the cost of planting your flag is virtually nil apart from your investment of time. In contrast, failing to plant one's flag can allow ne'er-do-wells to create a great deal of mischief for you, whether it be misdirecting your service or benefits elsewhere, or canceling them altogether.
Before we dive into the list, a couple of important caveats. Adding multi-factor authentication (MFA) at these various providers (where available) and/or establishing a customer-specific personal identification number (PIN) also can help secure online access. For those who can't be convinced to use a password manager, even writing down all of the account details and passwords on a slip of paper can be helpful, provided the document is secured in a safe place.
Perhaps the most important place to enable MFA is with your email accounts. Armed with access to your inbox, thieves can then reset the password for any other service or account that is tied to that email address.
People who don't take advantage of these added safeguards may find it far more difficult to regain access when their account gets hacked, because increasingly thieves will enable multi-factor options and tie the account to a device they control.
Secondly, guard the security of your mobile phone account as best you can (doing so might just save your life). The passwords for countless online services can be reset merely by entering a one-time code sent via text message to the phone number on file for the customer's account.
And thanks to the increasing prevalence of a crime known as SIM swapping, thieves may be able to upend your personal and financial life simply by tricking someone at your mobile service provider into diverting your calls and texts to a device they control.
Most mobile providers offer customers the option of placing a PIN or secret passphrase on their accounts to lessen the likelihood of such attacks succeeding, but these protections also usually fail when the attackers are social engineering some $12-an-hour employee at a mobile phone store.
Your best option is to reduce your overall reliance on your phone number for added authentication at any online service. Many sites now offer MFA options that are app-based and not tied to your mobile service, and this is your best option for MFA wherever possible. Continue reading →