A large number of banks, credit unions and other financial institutions just pushed customers onto new e-banking platforms that asked them to reset their account passwords by entering a username plus some other static identifier — such as the first six digits of their Social Security number (SSN), or a mix of partial SSN, date of birth and surname. Here's a closer look at what may be going on (spoiler: small, regional banks and credit unions have grown far too reliant on the whims of just a few major online banking platform providers).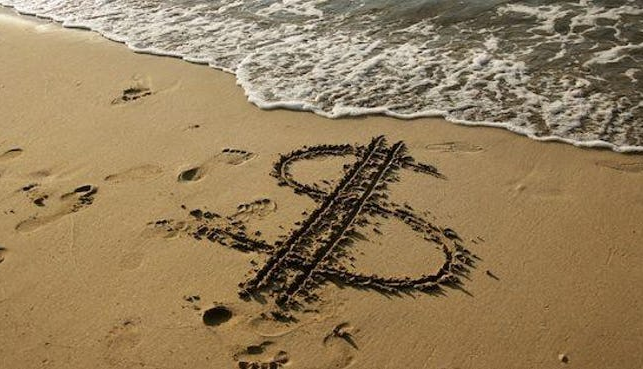 You might think it odd that any self-respecting financial institution would seek to authenticate customers via static data like partial SSN for passwords, and you'd be completely justified for thinking that, too. Nobody has any business using these static identifiers for authentication because they are for sale on most Americans quite cheaply in the cybercrime underground. The Equifax breach might have "refreshed" some of those data stores for identity thieves, but most U.S. adults have had their static details (DOB/SSN/MMN, address, previous address, etc) on sale for years now.
On Feb. 16, KrebsOnSecurity reader Brent Hoeft shared a copy of an email he'd just received from his financial institution Associated Bank, which at $30+ billion in assets happens to be Wisconsin's largest by asset size.
The notice advised:
"Please read and save this information (including the password below) to prepare for your online and mobile banking upgrade.

Our refreshed online and mobile banking experience is officially launching on Monday, February 26, 2018.

We're excited to share it with you, and want you to be aware of some important details about the transition.

TEMPORARY PASSWORD

Use this temporary password the first time you sign in after the upgrade. Your temporary password is the first four letters of your last name plus the last four digits of your Social Security Number.

XXXX#### [redacted by me but included in the email]

Note: your password is all lowercase without spaces.

Once the upgrade is complete, you will need your temporary password to begin the re-enrollment process.
• Beginning Monday, February 26, you will need to sign in using your existing user ID and the temporary password included above in this email. Please note that you are only required to reenroll in online or mobile banking but can access both using the same user ID and password.
• Once you sign in, you will be prompted to create a new password and establish other security features. Your user ID will remain the same."
Hoeft said Associated Bank seems to treat the customer username as a secret, something to be protected along with the password.
"I contacted Associated's customer service via email and received a far less satisfying explanation that the user name is required for re-activation and, that since [the username] was not provided in the email, the process they are using is in fact secure," Hoeft said.
After speaking with Hoeft, I tweeted about whether to name and shame the bank before it was too late, or perhaps to try and talk some sense into them privately. Most readers advised that calling attention to the problem before the transition could cause more harm than good, and that at least until after Feb. 26 contacting some of the banks privately was the best idea (which is what I did).
Associated Bank wouldn't say who their new consumer online banking platform provider was, but they did say it was one of the big ones. I took that to mean either FIS, Fiserv or Jack Henry, which collectively control approximately 70 percent of the market for bank core processors (according to FedFIS.com, Fiserv is by far the largest).
The bank's chief information security officer Joe Smits said Associated's new consumer online banking platform provider required that new and existing customers log in with a username and a temporary password — which was described as choice among secondary, static data elements about customers — such as the first six digits of the customer's SSN or date of birth.
Smits added that the bank originally started emailing customers the instructions for figuring out their temporary passwords, but then decided US mail would be a safer option and sent the rest out that way. He said only about 15 percent of Associated Bank customers (~50,000) received instructions about their temporary passwords through email.
I followed up with Hoeft to find out how his online banking upgrade went at Associated Bank. He told me that upon visiting the site, it asked for his username and the temporary password (the first four letters of his last name and the last four digits of his SSN).
"After entering that I was told to re-enter my temporary password and then create a new password," Hoeft said. "I then was asked to select 5 security questions and provide answers. Next I was asked for a verification phone number. Upon entering that I received a text message with a 4 digit verification code. After entering the code it asked me to finish my profile information including name, email and daytime phone. After that it took me right into my online banking account."
Hoeft said it seems like the "verification" step that was supposed to create an extra security check didn't really add any security at all.
"If someone were able to get in with the temporary password, they would be able to create a new password, fill out all the security code information, and then provide their phone number to receive the verification code," Hoeft said. "Armed with the verification code they then would be able to get right into my online banking account." Continue reading →