A large number of banks, credit unions and other financial institutions just pushed customers onto new e-banking platforms that asked them to reset their account passwords by entering a username plus some other static identifier — such as the first six digits of their Social Security number (SSN), or a mix of partial SSN, date of birth and surname. Here's a closer look at what may be going on (spoiler: small, regional banks and credit unions have grown far too reliant on the whims of just a few major online banking platform providers).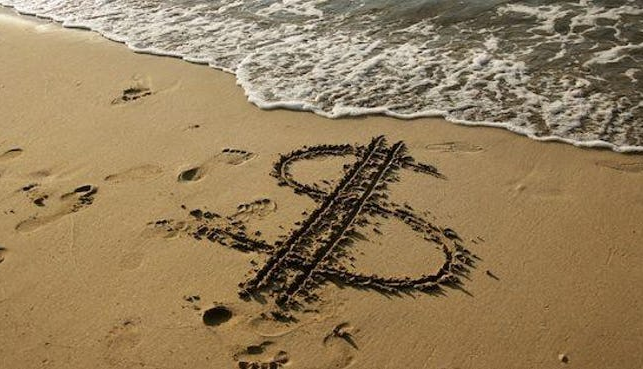 You might think it odd that any self-respecting financial institution would seek to authenticate customers via static data like partial SSN for passwords, and you'd be completely justified for thinking that, too. Nobody has any business using these static identifiers for authentication because they are for sale on most Americans quite cheaply in the cybercrime underground. The Equifax breach might have "refreshed" some of those data stores for identity thieves, but most U.S. adults have had their static details (DOB/SSN/MMN, address, previous address, etc) on sale for years now.
On Feb. 16, KrebsOnSecurity reader Brent Hoeft shared a copy of an email he'd just received from his financial institution Associated Bank, which at $30+ billion in assets happens to be Wisconsin's largest by asset size.
The notice advised:
"Please read and save this information (including the password below) to prepare for your online and mobile banking upgrade.

Our refreshed online and mobile banking experience is officially launching on Monday, February 26, 2018.

We're excited to share it with you, and want you to be aware of some important details about the transition.

TEMPORARY PASSWORD

Use this temporary password the first time you sign in after the upgrade. Your temporary password is the first four letters of your last name plus the last four digits of your Social Security Number.

XXXX#### [redacted by me but included in the email]

Note: your password is all lowercase without spaces.

Once the upgrade is complete, you will need your temporary password to begin the re-enrollment process.
• Beginning Monday, February 26, you will need to sign in using your existing user ID and the temporary password included above in this email. Please note that you are only required to reenroll in online or mobile banking but can access both using the same user ID and password.
• Once you sign in, you will be prompted to create a new password and establish other security features. Your user ID will remain the same."
Hoeft said Associated Bank seems to treat the customer username as a secret, something to be protected along with the password.
"I contacted Associated's customer service via email and received a far less satisfying explanation that the user name is required for re-activation and, that since [the username] was not provided in the email, the process they are using is in fact secure," Hoeft said.
After speaking with Hoeft, I tweeted about whether to name and shame the bank before it was too late, or perhaps to try and talk some sense into them privately. Most readers advised that calling attention to the problem before the transition could cause more harm than good, and that at least until after Feb. 26 contacting some of the banks privately was the best idea (which is what I did).
Associated Bank wouldn't say who their new consumer online banking platform provider was, but they did say it was one of the big ones. I took that to mean either FIS, Fiserv or Jack Henry, which collectively control approximately 70 percent of the market for bank core processors (according to FedFIS.com, Fiserv is by far the largest).
The bank's chief information security officer Joe Smits said Associated's new consumer online banking platform provider required that new and existing customers log in with a username and a temporary password — which was described as choice among secondary, static data elements about customers — such as the first six digits of the customer's SSN or date of birth.
Smits added that the bank originally started emailing customers the instructions for figuring out their temporary passwords, but then decided US mail would be a safer option and sent the rest out that way. He said only about 15 percent of Associated Bank customers (~50,000) received instructions about their temporary passwords through email.
I followed up with Hoeft to find out how his online banking upgrade went at Associated Bank. He told me that upon visiting the site, it asked for his username and the temporary password (the first four letters of his last name and the last four digits of his SSN).
"After entering that I was told to re-enter my temporary password and then create a new password," Hoeft said. "I then was asked to select 5 security questions and provide answers. Next I was asked for a verification phone number. Upon entering that I received a text message with a 4 digit verification code. After entering the code it asked me to finish my profile information including name, email and daytime phone. After that it took me right into my online banking account."
Hoeft said it seems like the "verification" step that was supposed to create an extra security check didn't really add any security at all.
"If someone were able to get in with the temporary password, they would be able to create a new password, fill out all the security code information, and then provide their phone number to receive the verification code," Hoeft said. "Armed with the verification code they then would be able to get right into my online banking account."
OTHER BANKS
A simple search online revealed Associated Bank wasn't alone: Multiple institutions were moving to a new online banking platform all on the same day: Feb. 26, 2018.
My Credit Union also moved to a new online banking service in February, posting a notice stating that all customers will need to log in with their current username and the last four of their SSN as a temporary password.
Customers Bank, a $10 billion bank with nearly two dozen branches between Boston and Philadelphia, also told customers that starting Feb. 26 they would need to use a temporary password — the last six digits of their Social Security number — to re-enroll in online banking. Here's part of their advice, which was published in a PDF on the bank's site:
• You may notice a new co-branded logo for Customers Bank and BankMobile (Division Customers Bank).
• Your existing user name for Online Banking will remain the same within the new system; however, it must be entered as all lowercase letters.
• The first time you log into the new Online Banking system, your temporary password is the last 6-digits of your social security number. Your temporary
password will expire on Friday, April 20, 2018. Please be sure to log in prior to that date.
• Online Banking includes multi-factor authentication which will need to be reestablished as part of the initial sign in to the system.
• Your username and password credentials for Online Banking will be the same for Mobile Banking. Note: Before accessing the new Mobile Banking services,
you must first login to our enhanced Online Banking system to change your password.
• You will also need to enroll your mobile device, either through Online Banking by visiting the Mobile Banking Center option, or directly on the device through the
app. Both options will require additional authentication.
Columbia Bank, which has 140 branches in Washington, Oregon and Idaho, also switched gears on Feb. 26, but used a more sensible approach: Sending customers a new user ID, organization ID and temporary password in two separate mailings.
ANALYSIS
My tweet about whether to name Associated Bank attracted the attention of at least two banking industry security regulators, each of whom spoke with KrebsOnSecurity on condition of not being identified by name or regulatory agency.
Both said their agencies would be using the above examples in briefings with member institutions as instructional on how not to do online banking securely. Both also said small to mid-sized banks are massively beholden to their platform providers, and many banks simply accept the defaults instead of pushing for stronger alternatives.
"I have a lot of communications directly with the chief information security officers, chief security officers, and chief information officers in many institutions," one regulator said. "Many of them have massively dumbed down their password requirements. A lot of smaller institutions often don't understand the risk involved in online banking, which is why they try to outsource the whole thing to someone else. But they can't outsource accountability."
One of the regulators I spoke with suggested that all of the banks they'd seen transitioning to a new online banking platform on Feb. 26 were customers of Fiserv — the nation's largest online banking platform provider.
Fiserv did not respond to specific questions for this story, saying only in a written statement that: "Fiserv regularly partners with financial institutions to provide capabilities that help mitigate and manage risk, enhance the customer experience, and allow banks to remain competitive. A variety of methodologies are used by institutions to enroll and authenticate new users onto online banking platforms, and password authentication is one of multiple layers of security used to protect customers."
Both banking industry regulators I spoke with said a basic problem is that many smaller institutions unfortunately still treat usernames as secret codes. I have railed against this practice for years, but far too many banks treat customer usernames as part of their security, even though most customers pick something very close to the first part of their email address (before the "@" sign). I've even skewered some of the airline industry giants for doing the same (United does this with its super-secret frequent flyer account number).
"I think this will be an opportunity for us to coach them on that," one banking regulator said. "This process has to involve random password generation and that needs to be standard operating procedure. If you can shortcut security just by supplying static data like SSN, it's all screwed. Some of these organizations have had such poor control structure for so long they don't even understand how bad it is."
The other regulator said another challenge is how long banks should wait before disabling accounts if consumers don't log in to the new online banking system.
"What they're going to do is set up all these users on this brand new system and give them default passwords," the regulator said. "Some individuals will log into their bank account every day, others once a month and sometimes quite randomly. So, how are they going to control that window of opportunity? At some point, maybe after a couple of weeks, they need to just disable those other accounts and have people start from scratch."
The first regulator said it appears many banks (and their platform providers) are singularly focused on making these transitions as seamless and painless as possible for the financial institution and its customers.
"I think they're looking at making it easier for their customers and lessening the fallout as they get fewer angry and frustrated calls," the regulator said. "That's their incentive more than anything else."
WHAT CAN YOU DO?
While it may appear that banks are more afraid of calls from their customers than of fallout from identity thieves and hackers, remember that you the consumer can shop with your wallet, and should move your funds to another bank if you're unhappy with the security practices of your current institution.
Also, don't re-use passwords. In fact, wherever possible don't use passwords at all. Instead, choose passphrases over passwords (remember, length is key). Unfortunately, passphrases may not be possible because some banks have chosen to truncate passwords after a certain number of characters, and to disallow special symbols.
If you're the kind of person who likes to use the same password across multiple sites, then a password manager is definitely for you. That's because password managers pick strong, long and secure passwords for you and the only thing you have to remember is a single master password.
Please consider any two-step or two-factor authentication options your financial institution may offer, and be sure to take full advantage of that when it's available. Also, ask your bank to require a unique verbal password before discussing any of your account details over the phone; this prevents someone from calling in to your bank and convincing a customer service rep that he's you just because he can regurgitate your static personal details.
Finally, take steps to prevent your security from being backdoored by your mobile provider: Check out last week's tips on blocking mobile number port-out scams, which thieves sometimes use in cashing out hacked bank accounts.