The Coronavirus has prompted thousands of information security professionals to volunteer their skills in upstart collaborative efforts aimed at frustrating cybercriminals who are seeking to exploit the crisis for financial gain. Whether it's helping hospitals avoid becoming the next ransomware victim or kneecapping new COVID-19-themed scam websites, these nascent partnerships may well end up saving lives. But can this unprecedented level of collaboration survive the pandemic?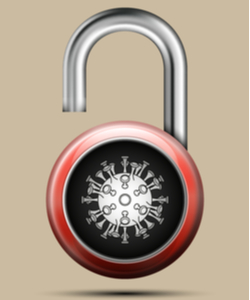 At least three major industry groups are working to counter the latest cyber threats and scams. Among the largest in terms of contributors is the COVID-19 Cyber Threat Coalition (CTC), which comprises rough 3,000 security professionals who are collecting, vetting and sharing new intelligence about new cyber threats.
Nick Espinosa, a self-described "security fanatic," author and public speaker who's handling communications for the CTC, said the group does most of its work remotely via a dedicated Slack channel, where many infosec professionals seem eager to counter the gusto with which the cybercriminal community has sought to profit by exacerbating an already difficult situation.
"A nurse or doctor can't do what we do, and we can't do what they do," Espinosa said. "We've seen a massive rise in threats and attacks against healthcare systems, but it's worse if someone dies due to a malicious cyberattack when we have the ability to prevent that. A lot of people are involved because they're emotionally attached to the idea of helping this critical infrastructure stay safe and online."
Using threat intelligence feeds donated by dozens of cybersecurity companies, the CTC is poring over more than 100 million pieces of data about potential threats each day, running those indicators through security products from roughly 70 different vendors. If at least 10 of those flag a specific data point — such as a domain name — as malicious or bad, it gets added to the CTC's blocklist, which is designed to be used by organizations worldwide for blocking malicious traffic.
"For possible threats, meaning between five and nine vendors detect an indicator as bad, our volunteers manually verify that the indicator is malicious before including it in our blocklist," Espinosa said.
Another Slack-based upstart coalition called the COVID-19 CTI League spans more than 40 countries and includes professionals in senior positions at such major companies as Microsoft Corp and Amazon.com Inc.
Mark Rogers, one of several people helping to manage the CTI League's efforts, told Reuters the top priority of the group is working to combat hacks against medical facilities and other frontline responders to the pandemic, as well as helping defend communication networks and services that have become essential as more people work from home.
"The group is also using its web of contacts in internet infrastructure providers to squash garden-variety phishing attacks and another financial crime that is using the fear of COVID-19 or the desire for information on it to trick regular internet users," wrote Reuters' Joe Menn.
"I've never seen this volume of phishing," Rogers told Reuters. "I am literally seeing phishing messages in every language known to man." Continue reading →