Microsoft today released fifteen software updates to fix more than 70 unique security vulnerabilities in various flavors of its Windows operating systems and supported software, including at least two zero-day bugs. These patches apply to Windows, Internet Explorer (IE) and Edge browsers, Office, Sharepoint and Exchange. Separately, Adobe has issued security updates for Acrobat/Reader and Flash Player.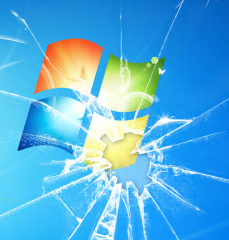 According to security firm Rapid 7, two of the vulnerabilities — CVE-2019-0803 and CVE-2019-0859 — are already being exploited in the wild. They can result in unauthorized elevation of privilege, and affect all supported versions of Windows.
"An attacker must already have local access to an affected system to use these to gain kernel-level code execution capabilities," Rapid7 researcher Greg Wiseman observed. "However, one of the 32 Remote Code Execution (RCE) vulnerabilities patched today could potentially be used with them in an exploit chain to obtain full control of a system."
Aside from these zero-day privilege escalation flaws, Wiseman said, it's a fairly standard Patch Tuesday.
"Which of course still means that there are bugs that should be patched as soon as possible, such as the eight vulnerabilities classified as critical in the scripting engine used by Microsoft browsers, and CVE-2019-0822 (an RCE in Microsoft Office that can be exploited by convincing a user to open a malicious file)."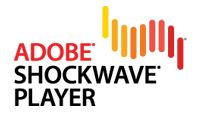 Adobe's Patch Tuesday includes security updates for its Flash Player and AIR software,  as well as Adobe Reader and Acrobat.
Flash updates are installed along with other monthly Windows patch rollups for consumers, and auto-installed by Google Chrome, but users may need to reboot the operating system (in the case of IE/Edge) or the browser (in Chrome) for the new updates to take effect.
Adobe's actions also sound the death knell for Adobe Shockwave Player, which has at long last reached end-of-life.
That means no more security updates for Shockwave, which has always been something of an ugly stepchild to Flash. That is to say, Shockwave never really got the security attention Flash has received but nevertheless has been just as vulnerable and often lagging months or years behind Flash in terms of updates. Continue reading →