For the second time in a year, nationwide beauty products chain Sally Beauty Holdings Inc. says it is investigating reports of unusual credit and debit card activity at some of its U.S. stores.
Last week, KrebsOnSecurity began hearing from multiple financial institutions about a pattern of fraudulent charges on cards that were all recently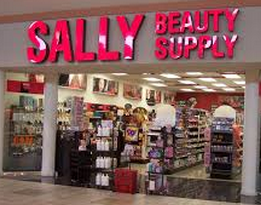 used at Sally Beauty locations in various states. Reached for comment on Sunday about the fraud pattern suggesting yet another card breach at the beauty products chain, Sally Beauty issued the following statement this morning:
"Sally Beauty Holdings, Inc. is currently investigating reports of unusual activity involving payment cards used at some of our U.S. Sally Beauty stores. Since learning of these reports, we have been working with law enforcement and our credit card processor and have launched a comprehensive investigation with the help of a leading third-party forensics expert to aggressively gather facts while working to ensure our customers are protected. Until this investigation is completed, it is difficult to determine with certainty the scope or nature of any potential incident, but we will continue to work vigilantly to address any potential issues that may affect our customers."
Their statement continues: "Consistent with our 'Love it or Return It' policy, customer security and confidence remains our number one priority. As a result, we encourage any customer who is concerned about the security of their payment cards to call our Customer Service Hotline at 1-866-234-9442, so that we can assist them in addressing any potential concerns. Sally Beauty will, as appropriate, provide updates as we learn more from our investigation."
In addition, the company also sent out an urgent alert today to its employees, asking associates to direct any customers with credit card issues to the Sally Beauty Web site or to call customer service. "We hadn't gotten an email like that since last year when we had our breach," the Sally Beauty employee said on condition of anonymity.
On March 5, 2014, this publication first reported that a batch of more than 282,000 cards that went up for sale on Rescator[dotc]cc — the same site that was first to sell cards stolen in the Home Depot and Target breaches — all traced back to customers who'd shopped at Sally Beauty locations nationwide. Asked about that pattern at the time, a company spokesperson said Sally Beauty had recently detected an intrusion into its network, but that neither its information technology experts nor an outside forensics firm could find evidence that customer card data had been stolen from the company's systems.
But on March 17, 2014, Sally Beauty officially confirmed a breach of its network, but said its investigation determined that fewer than 25,000 card accounts were removed from its network. Nevertheless, a subsequent, exhaustive analysis of the Sally Beauty store ZIP codes listed in the cards for sale on Rescator's site indicated that the 2014 breach impacted virtually all 2,600+ Sally Beauty locations nationwide.
Sally Beauty is not alone in dealing with separate card compromise incidents in a short period of time. Last month, hotel franchise management firm White Lodging disclosed that for the second time in a year, hackers had broken into point-of-sale systems at food and beverage outlets inside of many of its franchise locations.
It is possible that Sally Beauty locations are feeling the brunt of a large number of compromises at point-of-sale vendors, such as the recently announced breach among Harbortouch POS customers. However, at least two banks contacted by this author say the cards they were alerted to by Visa and MasterCard that correspond to the Harbortouch incident have very little overlap with the customer cards that were hit with fraudulent charges in the wake of their use at Sally Beauty locations recently.