Phishing may not be the most sophisticated form of cyber crime, but it can be a lucrative trade for those who decide to make it their day jobs. Indeed, data secretly collected from an international phishing operation over  18 months suggests that criminals who pursue a career in phishing can reap millions of dollars a year, even if they only manage to snag just a few victims per scam.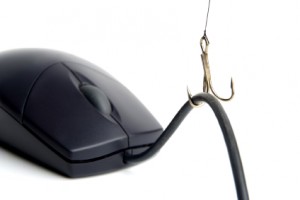 Phishers often set up their fraudulent sites using ready-made "phish kits" — collections of HTML, text and images that mimic the content found at major banks and e-commerce sites. Typically, phishers stitch the kits into the fabric of hacked, legitimate sites, which they then outfit with a "backdoor" that allows them to get back into the site at any time.
About a year and a half ago, investigators at Charleston, S.C. based PhishLabs found that one particular backdoor that showed up time and again in phishing attacks referenced an image at a domain name that was about to expire. When that domain finally came up for grabs, PhishLabs registered it, hoping that they could use it to keep tabs on new phishing sites being set up with the same kit.
The trick worked: PhishLabs collected data on visits to the site for roughly 15 months, and tracked some 1,767 Web sites that were hacked and seeded with the phishing kit that tried to pull content from the domain that PhishLabs had scooped up.
PhishLabs  determined that most of the phishing sites were likely set up by a single person — a man in Lagos, Nigeria that PhishLabs estimates was responsible for about 1,100 of the phishing sites the company tracked over the 15 month experiment.