Several stories here have highlighted the importance of creating accounts online tied to your various identity, financial and communications services before identity thieves do it for you. This post examines some of the key places where everyone should plant their virtual flags.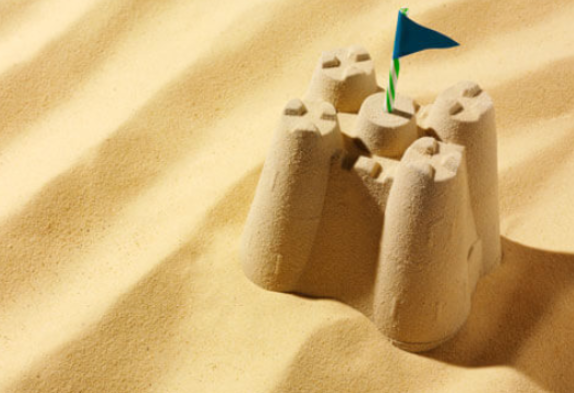 As KrebsOnSecurity observed back in 2018, many people — particularly older folks — proudly declare they avoid using the Web to manage various accounts tied to their personal and financial data — including everything from utilities and mobile phones to retirement benefits and online banking services. From that story:
"The reasoning behind this strategy is as simple as it is alluring: What's not put online can't be hacked. But increasingly, adherents to this mantra are finding out the hard way that if you don't plant your flag online, fraudsters and identity thieves may do it for you."

"The crux of the problem is that while most types of customer accounts these days can be managed online, the process of tying one's account number to a specific email address and/or mobile device typically involves supplying personal data that can easily be found or purchased online — such as Social Security numbers, birthdays and addresses."
In short, although you may not be required to create online accounts to manage your affairs at your ISP, the U.S. Postal Service, the credit bureaus or the Social Security Administration, it's a good idea to do so for several reasons.
Most importantly, the majority of the entities I'll discuss here allow just one registrant per person/customer. Thus, even if you have no intention of using that account, establishing one will be far easier than trying to dislodge an impostor who gets there first using your identity data and an email address they control.
Also, the cost of planting your flag is virtually nil apart from your investment of time. In contrast, failing to plant one's flag can allow ne'er-do-wells to create a great deal of mischief for you, whether it be misdirecting your service or benefits elsewhere, or canceling them altogether.
Before we dive into the list, a couple of important caveats. Adding multi-factor authentication (MFA) at these various providers (where available) and/or establishing a customer-specific personal identification number (PIN) also can help secure online access. For those who can't be convinced to use a password manager, even writing down all of the account details and passwords on a slip of paper can be helpful, provided the document is secured in a safe place.
Perhaps the most important place to enable MFA is with your email accounts. Armed with access to your inbox, thieves can then reset the password for any other service or account that is tied to that email address.
People who don't take advantage of these added safeguards may find it far more difficult to regain access when their account gets hacked, because increasingly thieves will enable multi-factor options and tie the account to a device they control.
Secondly, guard the security of your mobile phone account as best you can (doing so might just save your life). The passwords for countless online services can be reset merely by entering a one-time code sent via text message to the phone number on file for the customer's account.
And thanks to the increasing prevalence of a crime known as SIM swapping, thieves may be able to upend your personal and financial life simply by tricking someone at your mobile service provider into diverting your calls and texts to a device they control.
Most mobile providers offer customers the option of placing a PIN or secret passphrase on their accounts to lessen the likelihood of such attacks succeeding, but these protections also usually fail when the attackers are social engineering some $12-an-hour employee at a mobile phone store.
Your best option is to reduce your overall reliance on your phone number for added authentication at any online service. Many sites now offer MFA options that are app-based and not tied to your mobile service, and this is your best option for MFA wherever possible.
YOUR CREDIT FILES
First and foremost, all U.S. residents should ensure they have accounts set up online at the three major credit bureaus — Equifax, Experian and Trans Union.
It's important to remember that the questions these bureaus will ask to verify your identity are not terribly difficult for thieves to answer or guess just by referencing public records and/or perhaps your postings on social media.
You will need accounts at these bureaus if you wish to freeze your credit file. KrebsOnSecurity has for many years urged all readers to do just that, because freezing your file is the best way to prevent identity thieves from opening new lines of credit in your name. Parents and guardians also can now freeze the files of their dependents for free.
For more on what a freeze entails and how to place or thaw one, please see this post. Beyond the big three bureaus, Innovis is a distant fourth bureau that some entities use to check consumer creditworthiness. Fortunately, filing a freeze with Innovis likewise is free and relatively painless.
It's also a good idea to notify a company called ChexSystems to keep an eye out for fraud committed in your name. Thousands of banks rely on ChexSystems to verify customers who are requesting new checking and savings accounts, and ChexSystems lets consumers place a security alert on their credit data to make it more difficult for ID thieves to fraudulently obtain checking and savings accounts. For more information on doing that with ChexSystems, see this link.
If you placed a freeze on your file at the major bureaus more than a few years ago but haven't revisited the bureaus' sites lately, it might be wise to do that soon. Following its epic 2017 data breach, Equifax reconfigured its systems to invalidate the freeze PINs it previously relied upon to unfreeze a file, effectively allowing anyone to bypass that PIN if they can glean a few personal details about you. Experian's site also has undermined the security of the freeze PIN.
I mentioned planting your flag at the credit bureaus first because if you plan to freeze your credit files, it may be wise to do so after you have planted your flag at all the other places listed in this story. That's because these other places may try to check your identity records at one or more of the bureaus, and having a freeze in place may interfere with that account creation.
YOUR FINANCIAL INSTITUTIONS
I can't tell you how many times people have proudly told me they don't bank online, and prefer to manage all of their accounts the old fashioned way. I always respond that while this is totally okay, you still need to establish an online account for your financial providers because if you don't someone may do it for you.
This goes doubly for any retirement and pension plans you may have. It's a good idea for people with older relatives to help those individuals set up and manage online identities for their various accounts — even if those relatives never intend to access any of the accounts online.
This process is doubly important for parents and relatives who have just lost a spouse. When someone passes away, there's often an obituary in the paper that offers a great deal of information about the deceased and any surviving family members, and identity thieves love to mine this information.
YOUR GOVERNMENT
Whether you're approaching retirement, middle-aged or just starting out in your career, you should establish an account online at the U.S. Social Security Administration. Maybe you don't believe Social Security money will actually still be there when you retire, but chances are you're nevertheless paying into the system now. Either way, the plant-your-flag rules still apply.
Ditto for the Internal Revenue Service. A few years back, ID thieves who specialize in perpetrating tax refund fraud were massively registering people at the IRS's website to download key data from their prior years' tax transcripts. While the IRS has improved its taxpayer validation and security measures since then, it's a good idea to mark your territory here as well.
The same goes for your state's Department of Motor Vehicles (DMV), which maintains an alarming amount of information about you whether you have an online account there or not. Because the DMV also is the place that typically issues state drivers licenses, you really don't want to mess around with the possibility that someone could register as you, change your physical address on file, and obtain a new license in your name.
Last but certainly not least, you should create an account for your household at the U.S. Postal Service's Web site. Having someone divert your mail or delay delivery of it for however long they like is not a fun experience.
Also, the USPS has this nifty service called Informed Delivery, which lets residents view scanned images of all incoming mail prior to delivery. In 2018, the U.S. Secret Service warned that identity thieves have been abusing Informed Delivery to let them know when residents are about to receive credit cards or notices of new lines of credit opened in their names. Do yourself a favor and create an Informed Delivery account as well. Note that multiple occupants of the same street address can each have their own accounts.
YOUR HOME
Online accounts coupled with the strongest multi-factor authentication available also are important for any services that provide you with telephone, television and Internet access.
Strange as it may sound, plenty of people who receive all of these services in a bundle from one ISP do not have accounts online to manage their service. This is dangerous because if thieves can establish an account on your behalf, they can then divert calls intended for you to their own phones.
My original Plant Your Flag piece in 2018 told the story of an older Florida man who had pricey jewelry bought in his name after fraudsters created an online account at his ISP and diverted calls to his home phone number so they could intercept calls from his bank seeking to verify the transactions.
If you own a home, chances are you also have an account at one or more local utility providers, such as power and water companies. If you don't already have an account at these places, create one and secure access to it with a strong password and any other access controls available.
These frequently monopolistic companies traditionally have poor to non-existent fraud controls, even though they effectively operate as mini credit bureaus. Bear in mind that possession of one or more of your utility bills is often sufficient documentation to establish proof of identity. As a result, such records are highly sought-after by identity thieves.
Another common way that ID thieves establish new lines of credit is by opening a mobile phone account in a target's name. A little-known entity that many mobile providers turn to for validating new mobile accounts is the National Consumer Telecommunications and Utilities Exchange, or nctue.com. Happily, the NCTUE allows consumers to place a freeze on their file by calling their 800-number, 1-866-349-5355. For more information on the NCTUE, see this page.
Have I missed any important items? Please sound off in the comments below.