Microsoft today released updates to fix 113 security vulnerabilities in its various Windows operating systems and related software. Those include at least three flaws that are actively being exploited, as well as two others which were publicly detailed prior to today, potentially giving attackers a head start in figuring out how to exploit the bugs.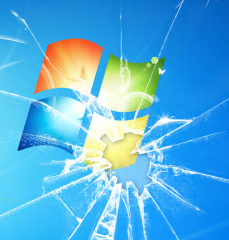 Nineteen of the weaknesses fixed on this Patch Tuesday were assigned Microsoft's most-dire "critical" rating, meaning malware or miscreants could exploit them to gain complete, remote control over vulnerable computers without any help from users.
Near the top of the heap is CVE-2020-1020, a remotely exploitable bug in the Adobe Font Manager library that was first detailed in late March when Microsoft said it had seen the flaw being used in active attacks.
The Adobe Font Manager library is the source of yet another zero-day flaw — CVE-2020-0938 — although experts at security vendor Tenable say there is currently no confirmation that the two are related to the same set of in-the-wild attacks. Both flaws could be exploited by getting a Windows users to open a booby-trapped document or viewing one in the Windows Preview Pane.
The other zero-day flaw (CVE-2020-1027) affects Windows 7 and Windows 10 systems, and earned a slightly less dire "important" rating from Microsoft because it's an "elevation of privilege" bug that requires the attacker to be locally authenticated.
Many security news sites are reporting that Microsoft addressed a total of four zero-day flaws this month, but it appears the advisory for a critical Internet Explorer flaw (CVE-2020-0968) has been revised to indicate Microsoft has not yet received reports of it being used in active attacks. However, the advisory says this IE bug is likely to be exploited soon.
Researchers at security firm Recorded Future zeroed in on CVE-2020-0796, a critical vulnerability dubbed "SMBGhost" that was rumored to exist in last month's Patch Tuesday but for which an out-of-band patch wasn't released until March 12. The problem resides in a file-sharing component of Windows, and could be exploited merely by sending the victim machine specially-crafted data packets. Proof-of-concept code showing how to exploit the bug was released April 1, but so far there are no indications this method has been incorporated into malware or active attacks.
Recorded Future's Allan Liska notes that one reason these past few months have seen so many patches from Microsoft is the company recently hired "SandboxEscaper," a nickname used by the security researcher responsible for releasing more than a half-dozen zero-day flaws against Microsoft products last year.
"SandboxEscaper has made several contributions to this month's Patch Tuesday," Liska said. "This is great news for Microsoft and the security community at large." Continue reading →