A Chinese electronics firm pegged by experts as responsible for making many of the components leveraged in last week's massive attack that disrupted Twitter and dozens of popular Web sites has vowed to recall some of its vulnerable products, even as it threatened legal action against this publication and others for allegedly tarnishing the company's brand.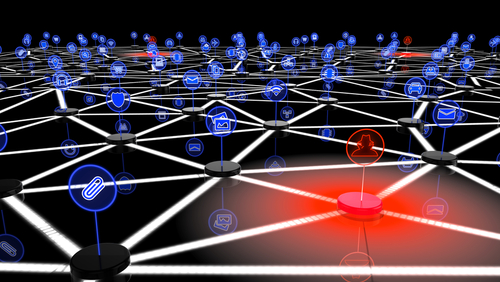 Last week's attack on online infrastructure provider Dyn was launched at least in part by Mirai, a now open-source malware strain that scans the Internet for routers, cameras, digital video recorders and other Internet of Things "IoT" devices protected only by the factory-default passwords. Once infected with Mirai, the IoT systems can be used to flood a target with so much junk Web traffic that the target site can no longer accommodate legitimate users or visitors.
In an interim report on the attack, Dyn said: "We can confirm, with the help of analysis from Flashpoint and Akamai, that one source of the traffic for the attacks were devices infected by the Mirai botnet. We observed 10s of millions of discrete IP addresses associated with the Mirai botnet that were part of the attack."
As a result of that attack, one of the most-read stories on KrebsOnSecurity so far this year is "Who Makes the IoT Things Under Attack?", in which I tried to match default passwords sought out by the Mirai malware with IoT hardware devices for sale on the commercial market today.
In a follow-up to that story, I interviewed researchers at Flashpoint who discovered that one of the default passwords sought by machines infected with Mirai — username: root and password: xc3511 — is embedded in a broad array of white-labeled DVR and IP camera electronics boards made by a Chinese company called XiongMai Technologies. These components are sold downstream to vendors who then use them in their own products.
The scary part about IoT products that include XiongMai's various electronics components, Flashpoint found, was that while users could change the default credentials in the devices' Web-based administration panel, the password is hardcoded into the device firmware and the tools needed to disable it aren't present.
In a statement issued on social media Monday, XiongMai (referring to itself as "XM") said it would be issuing a recall on millions of devices — mainly network cameras.
"Mirai is a huge disaster for the Internet of Things," the company said in a separate statement emailed to journalists. "XM have to admit that our products also suffered from hacker's break-in and illegal use."
At the same time, the Chinese electronics firm said that in September 2015 it issued a firmware fix for vulnerable devices, and that XiongMai hardware shipped after that date should not by default be vulnerable.
"Since then, XM has set the device default Telnet off to avoid the hackers to connect," the company said. "In other words, this problem is absent at the moment for our devices after Sep 2015, as Hacker cannot use the Telnet to access our devices."
Regarding the default user name/password that ships with XM, "our devices are asking customers to change the default password when they first time to login," the electronics maker wrote. "When customer power on the devices, the first step, is change the default password."
I'm working with some researchers who are testing XM's claims, and will post an update here if and when that research is available. In the meantime, XM is threatening legal action against media outlets that it says are issuing "false statements" against the company.
Google's translation of their statement reads, in part: "Organizations or individuals false statements, defame our goodwill behavior … through legal channels to pursue full legal responsibility for all violations of people, to pursue our legal rights are reserved." Continue reading →