Chinese government censors at the helm of the "Great Firewall of China" appear to have inadvertently blocked Chinese Web surfers from visiting pages that call out to connect.facebook.net, a resource used by Facebook's "like" buttons. While the apparent screw-up was quickly fixed, the block was cached by many Chinese networks — effectively blocking millions of Chinese Web surfers from visiting a huge number of sites that are not normally censored.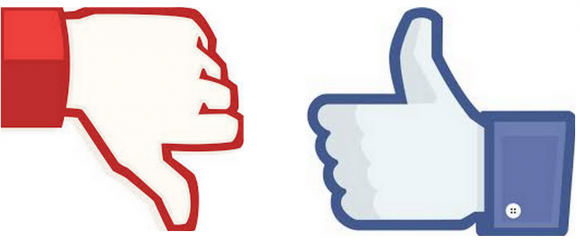 Sometime in the last 24 hours, Web requests from within China for a large number of websites were being redirected to wpkg.org, an apparently innocuous site hosting an open-source, automated software deployment, upgrade and removal program for Windows.
One KrebsOnSecurity reader living in China who was inconvenienced by the glitch said he discovered the problem just by trying to access the regularly non-blocked UK newspapers online. He soon noticed a large swath of other sites were also being re-directed to the same page.
"It has the feel of a cyber attack rather than a new addition to the Great Firewall," said the reader, who asked not to be identified by name. "I thought it might be malware on my laptop, but then I got an email from the IT services at my university saying the issue was nation-wide, which made me curious. It's obviously very normal for sites to be blocked here in China, but the scale and the type of sites being blocked (and the fact that we're being re-directed instead of the usual 404 result) suggests a problem with the Internet system itself. It doesn't seem like the kind of thing the Chinese gov would do intentionally, which raises some interesting questions."
Nicholas Weaver, a researcher who has delved deeply into Chinese censorship tools in his role at the International Computer Science Institute (ICSI) and the University of California, Berkeley, agrees that the blocking of connect.facebook.net by censors inside the country was likely a mistake.
"Any page that had a Facebook Connect element on it that was unencrypted and visited from within China would instead get this thing which would reload the main page of wpkg.org," Weaver said, noting that while Facebook.com always encrypts users' connections, sites that rely on Facebook "like" buttons and related resources draw those from connect.facebook.net. "That screw-up seems to have been fairly quickly corrected, but the effect of it has lingered because it got into peoples' domain name system (DNS) caches."
In short, a brief misstep in censorship can have lasting and far flung repercussions. But why should this be considered a screw-up by Chinese censors? For one thing, it was corrected quickly, Weaver said.
"Also, the Chinese censors don't benefit from it, because this caused a huge amount of disruption to Chinese web surfers on pages that the government doesn't want to censor," he said. Continue reading →