Starting today, Microsoft is offering most Windows 7 and Windows 8 users a free upgrade to the software giant's latest operating system — Windows 10. But there's a very important security caveat that users should know about before transitioning to the new OS: Unless you opt out, Windows 10 will by default prompt to you share access to WiFi networks to which you connect with any contacts you may have listed in Outlook and Skype — and, with an opt-in, your Facebook friends.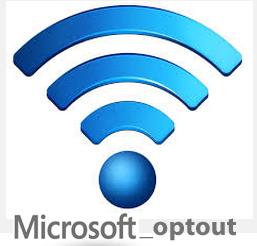 This brilliant new feature, which Microsoft has dubbed Wi-Fi Sense, doesn't share your WiFi network password per se — it shares an encrypted version of that password. But it does allow anyone in your Skype or Outlook or Hotmail contacts lists to waltz onto your Wi-Fi network — should they ever wander within range of it or visit your home (or hop onto it secretly from hundreds of yards away with a good 'ole cantenna!).
I first read about this over at The Register, which noted that Microsoft's Wi-Fi Sense FAQ seeks to reassure would-be Windows 10 users that the Wi-Fi password will be sent encrypted and stored encrypted — on a Microsoft server. According to PCGamer, if you use Windows 10's "Express" settings during installation, Wi-Fi Sense is enabled by default.
"For networks you choose to share access to, the password is sent over an encrypted connection and stored in an encrypted file on a Microsoft server, and then sent over a secure connection to your contacts' phone if they use Wi-Fi Sense and they're in range of the Wi-Fi network you shared," the FAQ reads.
The company says your contacts will only be able to share your network access, and that Wi-Fi Sense will block those users from accessing any other shared resources on your network, including computers, file shares or other devices. But these words of assurance probably ring hollow for anyone who's been paying attention to security trends over the past few years: Given the myriad ways in which social networks and associated applications share and intertwine personal connections and contacts, it's doubtful that most people are aware of who exactly all of their social network followers really are from one day to the next.
Update, July 30, 12:35 p.m. ET: Ed Bott over at ZDNet takes issue with the experience described in the stories referenced above, stating that while Wi-Fi Sense is turned on by default, users still have to explicitly choose to share a network. "When you first connect to a password-protected Wi-Fi network, you choose if you want to share access to that network with your contacts," Bott writes. Nevertheless, many users are conditioned to click "yes" to these prompts, and shared networks will be shared to all Facebook, Outlook, and Skype contacts (users can't pick individual contacts; the access is shared with all contacts on a social network). Updated the lead to clarify that users are prompted to share. Continue reading →